One of the world's largest collections of famous teddy bears has been gifted to Newby Hall by broadcaster Gyles Brandreth.
The extensive collection was assembled by teddy bear enthusiasts Brandreth and his wife, Michele Brown, over many years and previously housed at the former Teddy Bear Museum in Stratford-on-Avon.  At Newby, the collection will be on permanent display in a new purpose-built Bear House in the extensive grounds and open to the public from Saturday 28 May 2016.
Bear lovers of all ages will be able to get 'up close and pawsonal' with world famous bears including:
the original star of the Paddington 1970s animated TV series
Harry Corbett's 1950s Sooty
Muppet Show stalwart Fozzie Bear donated by Jim Henson himself
the original Children in Need's Pudsey bear
Literary bears are also well represented by 'bear of very little brain' Winnie the Pooh and the Bear of Avon, William Shakesbeare himself, designed by Gyles Brandreth.
The collection also features a number of VIB's– Very Important Bears – such as Lynton owned by Tony Blair, Francois French ex-president Francois Mitterand's bear, Dame Barbara Cartland's bear, The Prince of Love,  and Ragged (much loved bear of generations of the actor Richard Briers' family).  There's even a Gyles Bear wearing a specially commissioned jumper reminiscent of one of Gyles' colourful little numbers.
The bears will be displayed in a series of specially commissioned tableaux ranging from a classic picnic and a library scene (books include Macbear, Paw and Peace, Jane Bear, The Merry Bears of Windsor, and the Encyclopedia Beartannica) to a church wedding and even an Olympics scene in keeping with the 2016 games.
The collection also includes a variety of rare and unusual bears including an early Steiff bear, early English bears from Merrythought, Dean and Farnell, as well as the Pauline Grattan collection of twentieth century Hermann dressed bears and even one bear made entirely of moss.
It is expected the exhibition will attract bear lovers and arctophiles of all ages.  As well as providing an array of teddies, the exhibition will tell the story of the teddy bear from its origins in Europe and the US at the beginning of the twentieth century until today.
Entry to the exhibition is included in the garden entry price, although teddy bear visitors will be admitted free of charge.
Gyles said:

Teddy bears have been popular for more than a century and the world would be a sadder and less friendly place without them. My own childhood companion, Growler, went absent without leave many years ago and has yet to return, however he sparked a lifelong interest in teddy bears.

These bears are my pride and joy, a life time's collection. When I visited Newby Hall, to make a film for The One Show about its history and heritage, I discovered this beautiful house was where the King and Queen would have been moved to in the event of an invasion during World War Two and I thought 'If it is fit for a king, it's fit for my bears!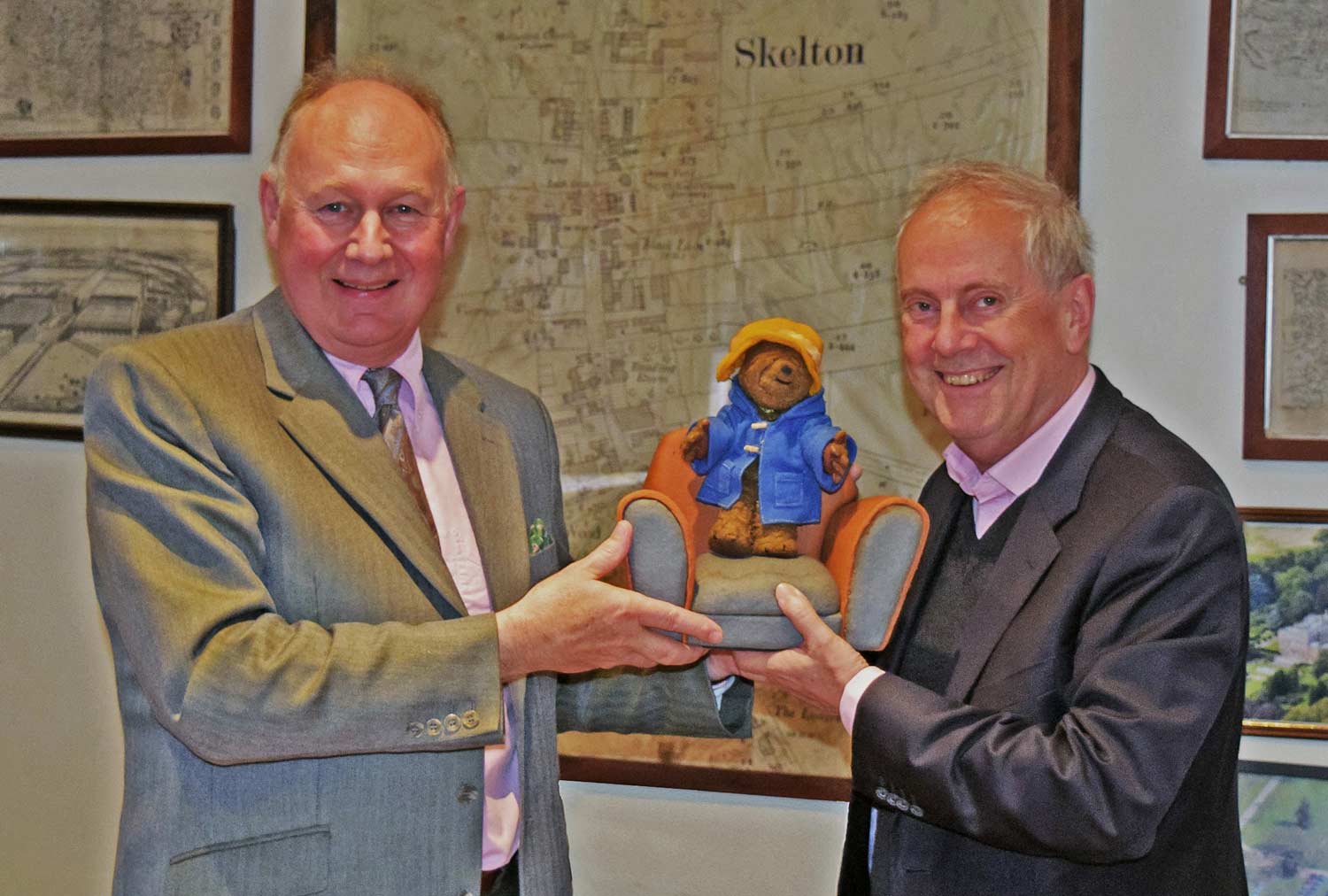 Newby Hall owner Richard Compton said:

We are delighted to welcome the Brandreth Bear collection to Newby Hall in May and we thank Gyles and Michele them for choosing it as the new home for their impressive collection. Following on from the success of the Dollshouse exhibition, we think this collection will be just as popular and prove an additional indoor attraction on damper days.

We all had our own much cherished childhood teddy bears so the collection will resonate with many people. The calibre of bear is also very impressive and is sure to attract many new and regular visitors to Newby and its gardens.