Things are looking rosy at Ripon Spa Gardens after the award winning park attracted a record number of visitors over the last twelve months.
Since March 2013, Harrogate Borough Council has being using an electronic counting device to record the number of visits made to Ripon Spa Gardens. Over the last year over 100,000 visits have been made – an annual increase of over 18,000.
The news comes shortly after the Association of Leading Visitor Attractions (ALVA) released figures which revealed that more people are choosing parks and gardens for a day out, with visitor numbers to gardens in the UK increasing by 3.5% in 2015.
Located in the heart of Ripon, Spa Gardens has long been recognised as one of the best green spaces in the UK. The park was awarded its first Green Flag from Keep Britain Tidy in 2001. A Green Flag flying overhead is a sign to the public that the park boasts the highest possible standards, is beautifully maintained and has excellent facilities. Ripon Spa Gardens now holds the record for the most Green Flags in the region having being presented with its 15th in 2015.
The park boasts a Victorian bandstand, which hosts band concerts on Sunday afternoons throughout the summer months, the popular Sun Parlour café, crazy golf, a magnificent bowling pavilion and bowling green, colourful flower displays and many other facilities.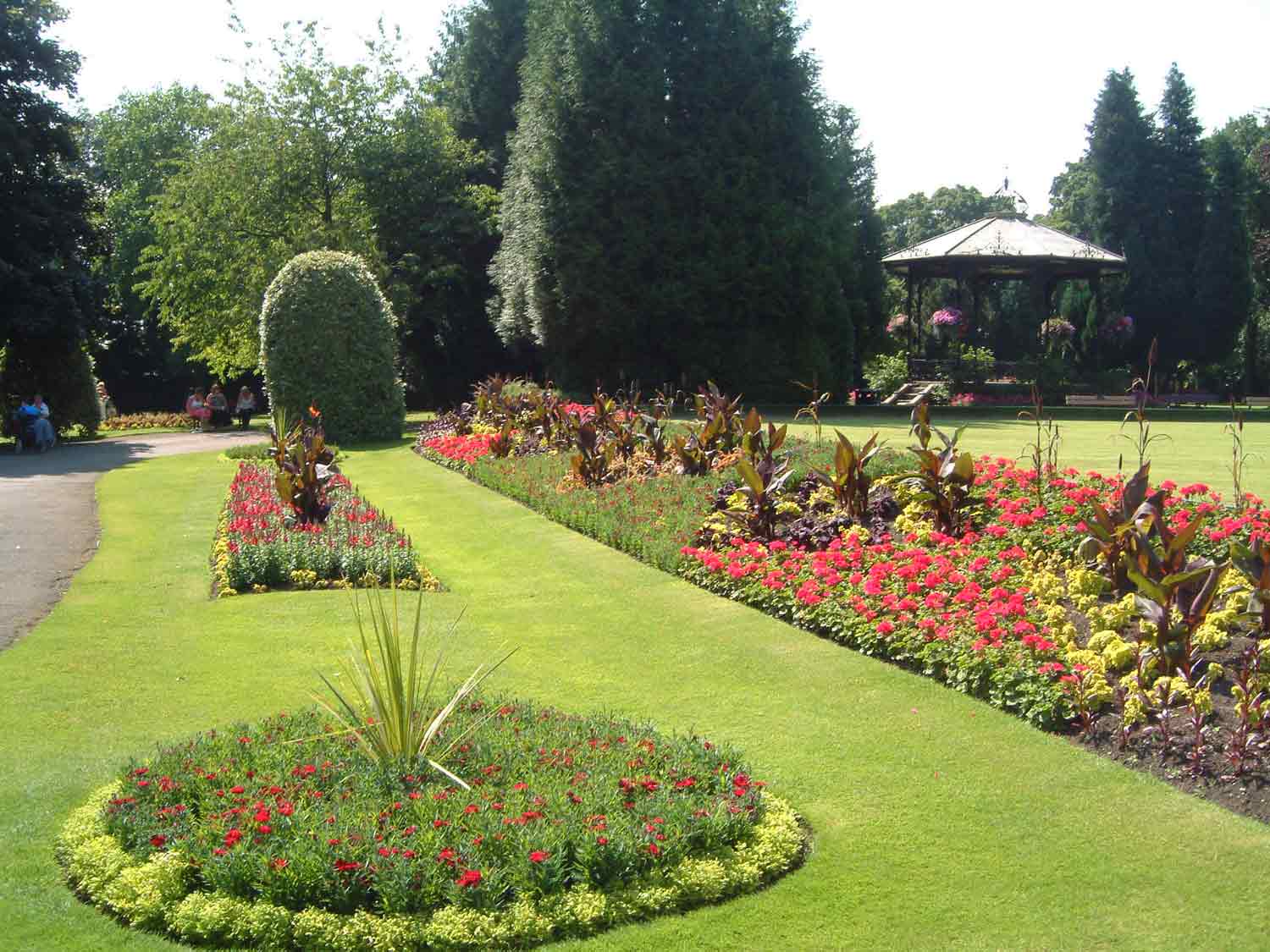 A popular attraction is the set of chainsaw carvings in the gardens depicting characters from Lewis Carroll's Alice's Adventures in Wonderland – Alice, Caterpillar, White Rabbit, the Mad Hatter and the Queen of Hearts. Inspiration for the novel is believed to have come from carvings in Ripon Cathedral.
This year, the flower beds within the gardens will be designed to celebrate the anniversaries of some of the UK's greatest authors and playwrights including Beatrix Potter, Charlotte Bronte, Roald Dahl and William Shakespeare.
Councillor Michael Harrison, Harrogate Borough Council's Cabinet Member for the Environment said:

It is fantastic to see that the number of visitors to Ripon Spa Gardens continues to grow. It is undoubtedly one of the region's finest parks and plays an important role in cementing our reputation as one of the country's best floral districts. With so much to see and do, it is no surprise that the gardens attract so many visitors.

Our parks team, together with the Friends of Spa Gardens and Spa Park, work tirelessly to maintain and improve the gardens to ensure that they look as good as they possibly can. It is a real community effort. We are continually looking to see what new experiences we can introduce for visitors. There is no doubt that the Alice's Adventures in Wonderland wood carvings have been a real draw, and we are always thinking about what we can do with our flower displays to surprise visitors.  We look forward to welcoming even more people to the gardens this year.