An investigation into whether a high quality cycle route between Cardale Park in Harrogate and Knaresborough could be created has been commissioned by Harrogate Borough Council.  The study will assess the value for money of the proposed scheme and will better prepare the council for potential future walking and cycling funding opportunities.
The Government has a duty to produce a Cycling and Walking Investment Strategy, and when details are released regarding how national funding is likely to be distributed the council is keen to ensure that Harrogate district is in a position to access any potential money.
The Harrogate Cycle Forum has worked with local cycling groups to draw up a Harrogate Cycling Delivery Plan with a list of local schemes which could contribute towards the national ambition to double cycling activity. The highest priority schemes identified by the Cycle Forum were a direct Harrogate Town Centre to Knaresborough cycle route and a route between Cardale Park and Harrogate Town Centre. Both schemes will be investigated as part of the initial £50 000 study.
Harrogate Borough Council will now commission specialist staff from North Yorkshire County Council to carry out the investigation work, which will be in three distinct stages:
Stage 1: The feasibility stage – this will include site visits and surveys and a series of options as to where the route might go.
Stage 2: The justification stage – depending on a suitable route being found at Stage 1, work will be carried out to see how many potential trips might be taken on the new cycle route and what sort of reduction in car and other vehicle use this may lead to.
Stage 3: The design stage – once the first two stages have been completed a decision on whether or not to commission a detailed design for a cycle route will be taken.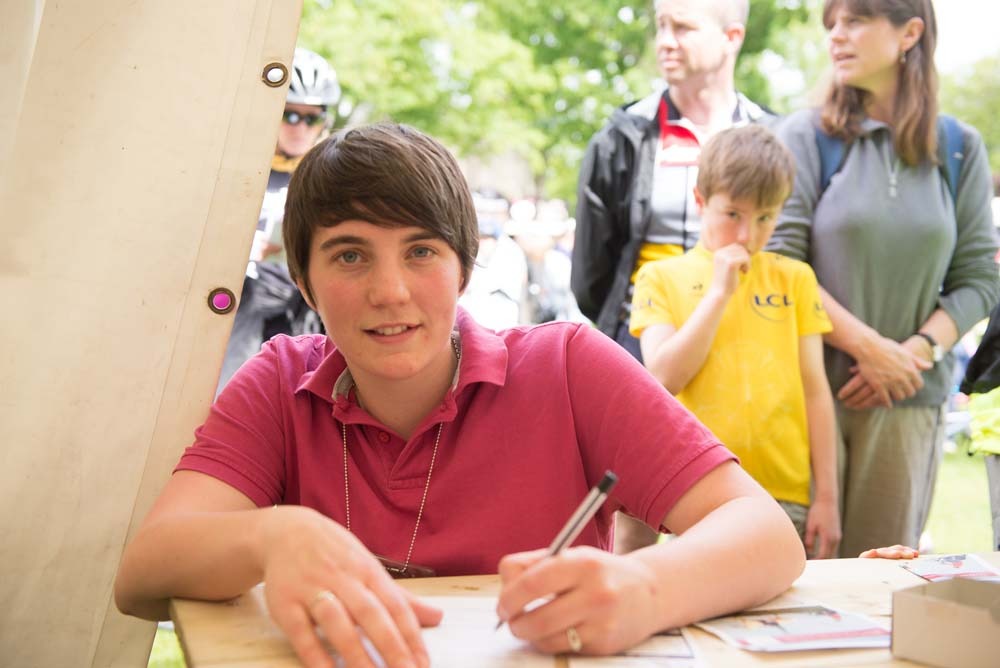 Councillor Rebecca Burnett, Harrogate Borough Council's Cabinet Member for Sustainable Transport, said:

A key aim of the Harrogate Cycling Delivery plan is to create a direct route between Harrogate and Knaresborough separated from vehicle traffic.  Such a route would connect two town centres, its employment sites, retail offerings and residential areas to provide an East-West cycling 'spine' in an area which suffers from road congestion and heavy vehicle flows.

Any scheme that goes ahead must be attractive for cyclists but also physically separated from other vehicles to make travelling safer. Cyclists would be able to connect into the proposed route through quieter residential routes to make it as accessible as possible.

The objective is to encourage local people to take as many trips as possible by bike rather than car, and also to encourage non-cyclists to leave their car at home and embrace cycling.

It is important for us to recognise the potential implications of major cycling projects, both on the road and financially, so this study represents an important part of understanding to what extent our aspirations can be delivered.
The initial stage of the investigation – the feasibility stage – is intended to be completed in the spring of 2016.