Although Harrogate may enjoy a strong reputation on the global stage thanks to its heritage as historic spa town, there have been increasing concerns that Harrogate needs to stay up-to-date in the evermore competitive global marketplace.
Whilst it can be easy for a town as prosperous as Harrogate to rely upon its tourism heritage, it's becoming increasingly evident that in order to keep up with global trends, the spa town will have to learn from some of the following success stories.
Tech potential
For a town with an undisputed wealth of resources in terms of intellectual activity, it's surprising that Harrogate has yet to emerge as a centre for high-tech industry.
Other cities in the surrounding area such as Leeds have done much to attract technologically-advanced companies that are keen to take advantage of the educated population and competitive work facilities. Companies such as Rockstar Leeds currently have over 80 employees in its Yorkshire offices who all help to develop some of the world's most lucrative games.
Similarly, the online casino revolution has experienced phenomenal growth from the boost provided by various affiliate websites such as CasinosGuide770 with many companies in different locations such as William Hill being able to deliver a range of casino games regardless of the user locale in an increasingly competitive manner.
Online retail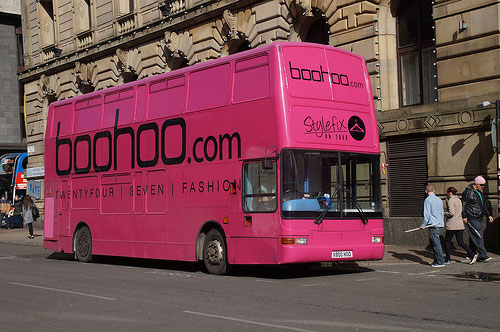 It's not only technology companies that have taken advantage of the digital revolution. Many retailers have felt the dramatic changes offered by online commerce options with iconic brands such as Woolworths closing down, and other huge companies such as Amazon springing up in their place.
But even the most niche business can also take advantage of the possibilities offered by online shopping. Manchester's BooHoo clothing retailer have cleverly situated themselves in the online fashion world thanks to their ability to offer a fast delivery service of quality, yet affordable clothing brands. And by taking advantage of cheaper advertising rates on internet sites and youth-orientated television shows, they have managed to become a successful global brand rather than a struggling high street store.
Going global
And finally, Harrogate could also do much in maximising the town as an attractive brand for global markets. Surrounding towns such as Malton have managed to elevate themselves onto the world-stage thanks to some clever marketing that plays upon attractive features in the town's profile.
The proclamation of Malton as being Yorkshire's Food Capital has done much to re-energise many of the town's local restaurants and food producers. And with an array of secondary food operations such as cookery schools and food festivals springing up to support the initiative, it illustrates just how successful a well-thought out piece of marketing can be.