A strong line up of livestock is on the cards for the Yorkshire Agricultural Society's autumn event, Countryside Live.
The season-opening prime-stock event attracts exhibitors from across the country to the cattle and sheep classes which this year total 188 and 277 entries respectively and a further 28 in the young handler classes.
Dates for the event at the Great Yorkshire Showground, Harrogate are Saturday 17 and Sunday 18 October when more than 10,000 visitors are expected through the gates. Countryside Live is the little sister of the annual Great Yorkshire Show.
For the Show Director, Charles Mills, this will be a particularly special event as it will be his first in the role. Charles, who farms near York said:

I'm very much looking forward to Countryside Live, it's a super weekend and the quality of the livestock is always excellent.

One particular difference this year is that because we are building our new Hall 1, the cattle judging has a new location. This will be in rings used for the Great Yorkshire Show and with a marquee covering. Many of our visitors and exhibitors are already familiar with this area and going forward, we will certainly be looking at this venue for future years.
Charles was previously Joint Chief Cattle Steward for both the Great Yorkshire Show and Countryside Live.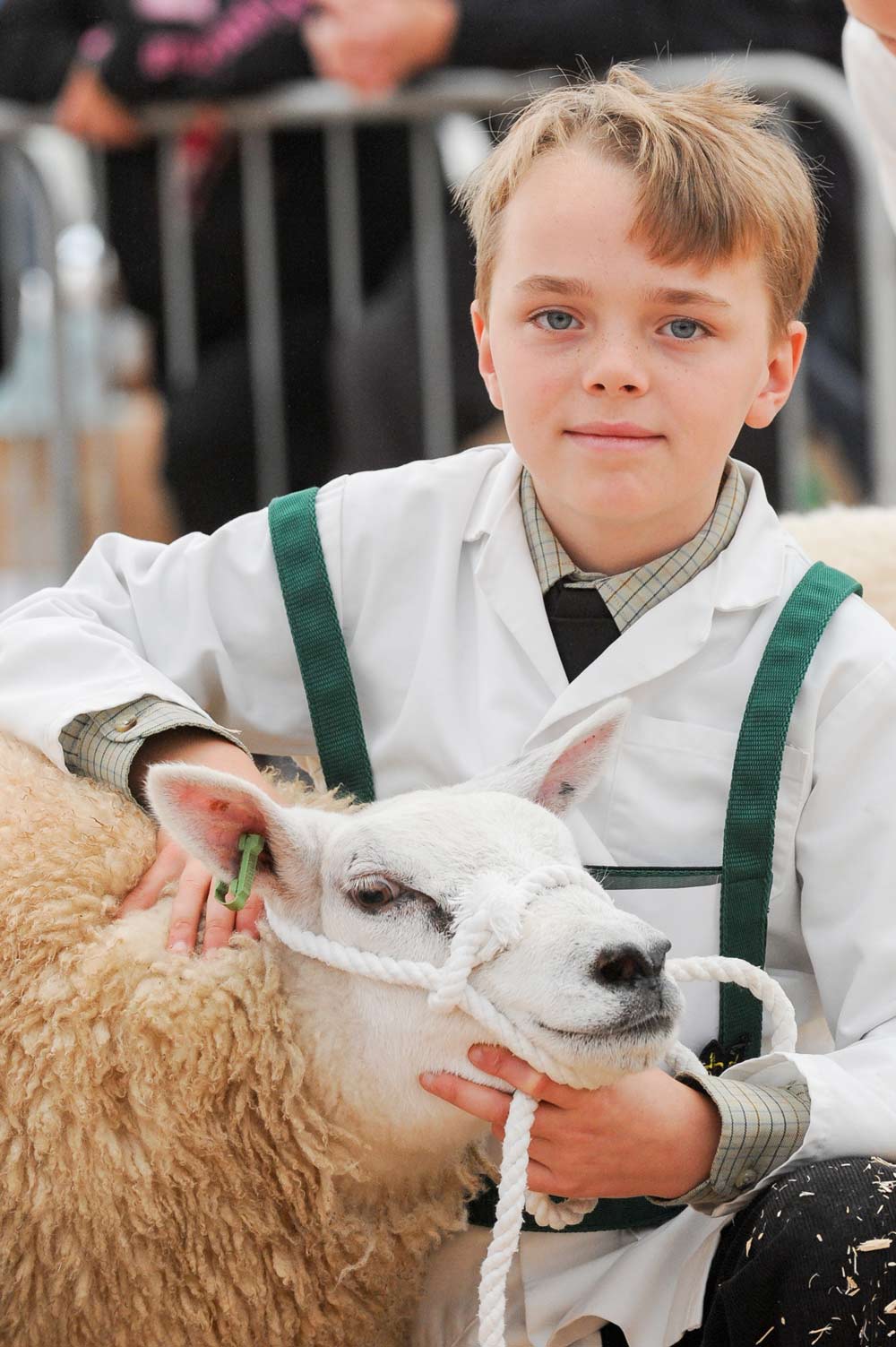 Casting his eye over the cattle will be judge Mike Dickens who farms near Milton Keynes. Mr Dickens has several decades of experience, successfully showing both Limousin and commercial beef cattle, including at the Great Yorkshire.
Competition will be fierce, particularly following last year's win by Phil and Sharon Sellers with their Limousin X heifer, More of That. It was the Lincolnshire couple's sixth championship title at Countryside Live and they have judged at the event too. They plan to bring eight animals, though 'More of That' will not be amongst them as she was sold, as a breeding cow, to Andrew Harrison of Appleby, Cumbria.
In the sheep section, Adrian Roberts from Carmarthenshire is in charge and will bring his wealth of knowledge in both livestock farming and the meat trade to the task. Mr Roberts spent almost three decades in senior roles in the meat procurement industry. With his wife Myfanwy, he returned to full time farming developing their 'Cynin' Beltex flock and success has included tickets at the Royal Welsh and Royal Welsh Winter Fair. On Saturday Mr Roberts will judge classes for native shortwool and longwool, continentals, and butchers' lambs followed by the championships on Sunday.
The Clough family are returning to Countryside Live to defend their 2014 championship title with their Dutch Texels, and it is very much a family affair as 13 year old Max and 11 year old Jake are also competing in the young handler section. They too have previously won top awards at the event. The family farms at Stape, near Pickering and has around 150 Dutch Texels as well as a commercial flock.
The showring stars of tomorrow in the cattle and sheep young handler sections will be in the spotlight on the Sunday morning, with John Jessop of Bedale putting the cattle exhibitors through their paces, and Mrs Myfanwy Roberts in charge of the sheep. Mrs Roberts has farmed all her life including running the farm with her husband Adrian. Her experience successfully coaching her own children for young handler competitions across the country will certainly be evident as she casts a keen eye over the youngsters at Harrogate.
And providing light relief will be the popular One Man and His Pig competition held twice daily in the outdoor arena plus The Sheep Show and Young Farmer Sheep Racing competitions will also feature.
Livestock Timetable Highlights
Saturday 17 October
09.30am: judging of the cattle classes begins
10.30am: judging of the sheep classes begins
10.30am & 2.30pm: One Man & His Pig competition
Sunday 18 October:
10.30 onwards: Beef Young Handlers & Sheep Young Handler classes followed by Steer & Heifer Breed Championships
10.30am & 2.30pm: One Man & His Pig competition
*12.30pm onwards: Sheep championships
*3pm onwards: Cattle championships, which are sponsored by Ripon Select Foods
*Timing is approximate
For the latest information see www.countrysidelive.co.uk Gates open at 9am and close at 5.30pm. Please note dogs, other than assistance dogs are not allowed on the showground. Parking is free and extensive.