David 'H' Hubber, from Ripon, has been selected as part of the 40-strong British Armed Forces Team for the 2015 Warrior Games, this year held in Virginia, USA, as part of their recovery.
The British Team, which is supported by Help for Heroes, will take part in eight sports across 10 days of competition, from June 19-28. David will compete in recurve archery and pistol classes.
Injured in 2001 while playing ice hockey for the army in Canada, David put up with an increasingly worsening spinal condition for ten years until he could no longer continue to carry out his regular role within the Royal Logistic Corps.
Help for Heroes bought him his first wheelchair "for which I will be eternally grateful" which gave him some independence. With a strong upper body, David has found archery an ideal sport to pursue and, after Help for Heroes funded a new bow to enable him to compete at a higher level, his shooting "improved ten-fold".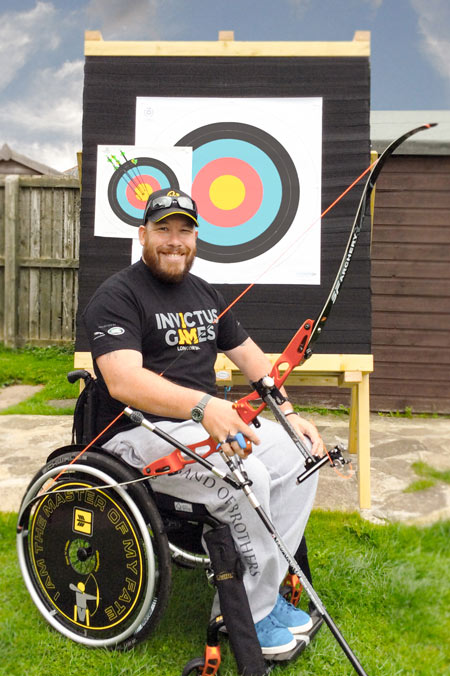 A member of the Thirsk Bowmen archery club and attendee of Harrogate's St. George's Archers, vigorous training in the sport has been a key element in helping David adapt to his injuries and he has already experienced success while representing his country.
For his individual and team efforts he won two gold medals at last September's inaugural Invictus Games in London – an international sporting event for wounded, injured and sick Servicemen, women and veterans inspired by Prince Harry.
The 43-year-old whose motto is 'Determination and perseverance through adversity' said:

The Invictus Games was my first sporting opportunity, since the onset of injury, to be involved with like-minded people and also be involved in an environment where I was competing against peers with disabilities.

That was a stepping-stone in my journey through injury and recovery but I've a long way to go.
As a result of his Invictus Games success, David was part of the team which, last December, was awarded the BBC Sports Personality of the Year Helen Rollason Award, given for Outstanding Achievement in the Face of Adversity.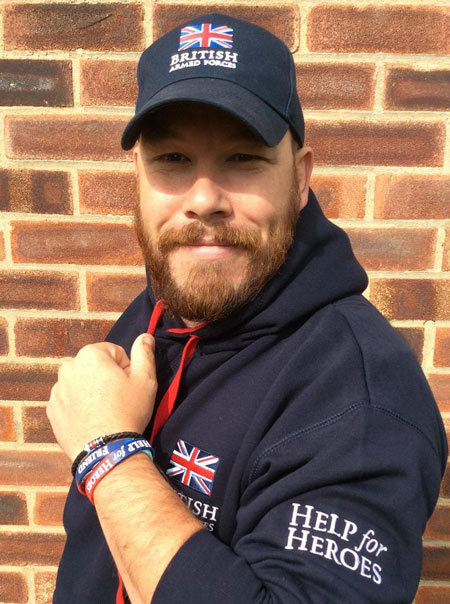 Martin Colclough, Head of Sports Recovery at Help for Heroes said sport played an important part in an individual's recovery.
Martin Colclough said:

Not only does it help physically, but it provides huge psychological benefits too, including improving self-confidence and self-esteem.

The Warrior Games also provides the opportunity to be part of a team again which veterans miss after suffering a life-changing injury or illness.

However, the Warrior Games team represents just 40 of our wounded heroes and there are thousands more out there that need our support, for life. We'd encourage anyone who wants to try something new as part of their recovery to get in touch – there's something on offer for everyone.
The 2015 Department of Defense Warrior Games will feature eight sporting events with approximately 200 athletes representing teams from the U.S. Army, Navy, Marine Corps, Air Force & Special Operations Command and the combined armed services of the British Armed Forces.
A huge part of an individual's recovery is to restore and maintain their psychological wellbeing, so all of the activities and programmes at Help for Heroes are specially designed with this in mind. To enhance this all-round support, Help for Heroes has introduced a brand new psychological wellbeing service, 'Hidden Wounds'. The service supports Veterans of any conflict and Armed Forces families living with common mental health problems such as excessive worry, stress or low mood.
Anyone that is wounded, injured or sick military personnel or veterans and in need of support from Help for Heroes can visit www.helpforheroes.org.uk/get-support