A cycling studio and outdoor gym has been opened at the Harrogate, Police Treatment Centre (PTC) by Matt Stephens, former serving police officer, professional road racing cyclist and Olympian.
The Police Treatment Centres is a registered charity supported by voluntary donations from serving police officers primarily in the northern forces of England and Wales, Scotland and Northern Ireland, but also from British Transport Police, the Civil Nuclear Constabulary and the Ministry of Defence Police. Officers currently make a donation from their pay of £1.30 per week.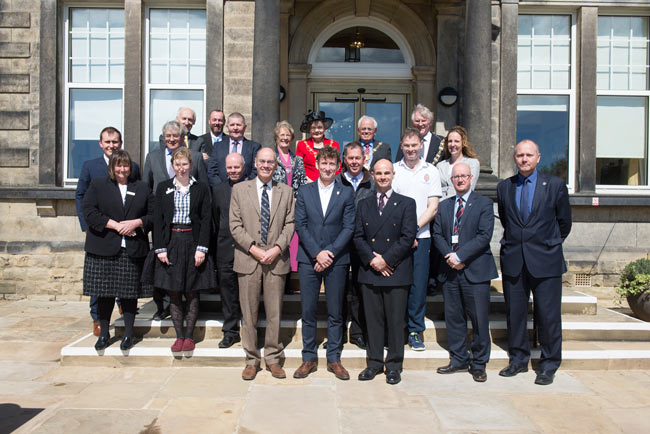 Staff and patients at St Andrews were joined by local dignitaries on 29 March 2015 to celebrate the formal opening of the outdoor gym and cycling studio.
The new Cycling Studio is part of a larger refurbishment at St Andrews, following a grant of £502,000 from LIBOR fines.
Matt Stephens combined cycle racing with a career in Cheshire Police. A broken knee in the 2011 Paris-Troyes ended his racing career though and he was forced to take time off, with part of his recovery at the Harrogate Police Treatment Centre.
Matt Stephens said: I was really touched to be asked to open the new facilities.

A lot has changed since I was here and it is still giving serving officers the best chance they can to get back to work as quickly as possible.

Success breeds demand and it is great to see the facility growing.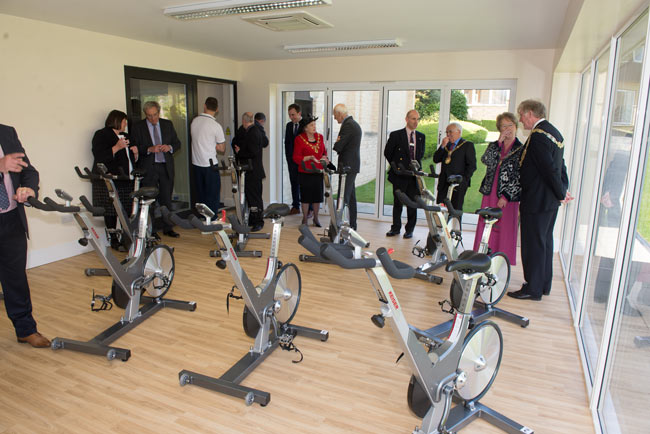 A large proportion of the grant has been allocated to upgrading cardiovascular and resistance gym equipment at St Andrews that has become old & outdated.
In the past the PTC has received reconditioned equipment but the LIBOR grant means that for the first time we are able to purchase brand new equipment.
A new extension was added to the main gym to house new spin bikes. Spin bikes provide a low impact cardiovascular workout, suitable for people rehabilitating from an injury.
Patrick Cairns, Chief Executive of the Centre said: We pride ourselves on providing a class-leading facility and are always looking for ways to grow and develop.

We have officers for only 2 weeks and need to be at the leading-edge of treatment. Our services are often carer-saving, relation-saving and even life-saving at times.

We need to remain ahead of the game and get officers back to the front line quickly and without then having to return for more treatment.
The PTC has also purchased two new elite types of equipment thanks to the grant – a Wattbike & two AlterG Antigravity treadmills.
The Wattbike is the first factory calibrated indoor bike to deliver accurate, consistent performance data and technical feedback. The AlterG treadmills allow you to reduce gravity's impact by selecting any weight between 20% and 100% of your body weight by 1% increments, meaning you can rehabilitate lower extremity injuries with less pain and less impact.