Local singers or amateur actors who may have been inspired by last month's International Gilbert and Sullivan Festival are being invited to come and 'have a go' themselves this coming Monday September 8th at an open evening, 'Sing-along-a- Princess Ida', being held by Harrogate's own Gilbert and Sullivan Society.
The Society, which was nominated for several awards at this August's Festival, is looking to boost its numbers as it prepares to stage one of Gilbert and Sullivan's biggest and most challenging comic operas, Princess Ida, next year. The eighth of the G&S operas requires a large ensemble cast of male and female soloists and a large female chorus who play the members of an all women University, a novel idea in Victorian England.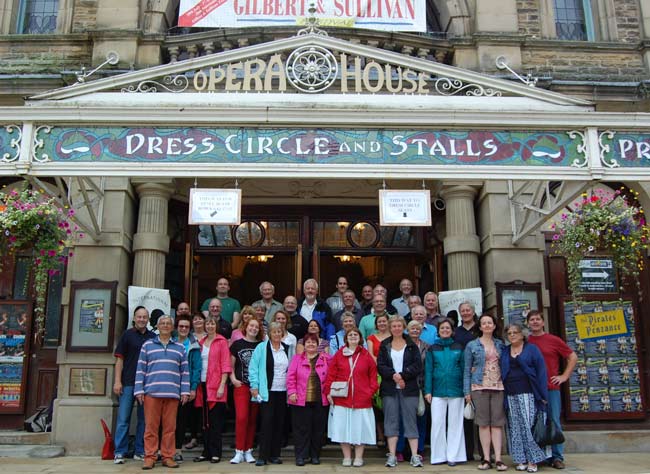 Catherine Culligan, Chair of the Harrogate Gilbert and Sullivan said: We would like to welcome anyone with musical experience as we prepare to take on the challenge of Princess Ida which will be staged next May at Harrogate Theatre. It can be an inspiring experience to sing such wonderful music and be part of a very professional production on the boards of the wonderful Harrogate Theatre, so anyone who would like to have a go would be very welcome to come along, without making any commitment at this stage, next Monday September 8th. at 7.30pm. You will be guaranteed a warm welcome.
An added attraction for anyone interested is that next year's Harrogate G&S production of Princess Ida will be directed by experienced professional director and ex D'Oyly Carte actor, Alistair Donkin who's productions around the world are widely praised for their warmth, comedy and professionalism.
'Sing-along-a- Princess Ida' will be held at 7.30pm at St Paul's United Reformed Church Hall, entrance in Belford Rd off Victoria Avenue, Harrogate.