North Yorkshire Police were alerted at 5.40pm on Monday 17 February 2014 to reports that a house was in danger of collapse in Magdelen's Close in Ripon.
The affected property and two houses nearby have been evacuated and a cordon has been put in place to protect members of the public. At this stage no injuries have been reported.
Officers are carrying out house to house checks in the area to warn local people close to the affected properties.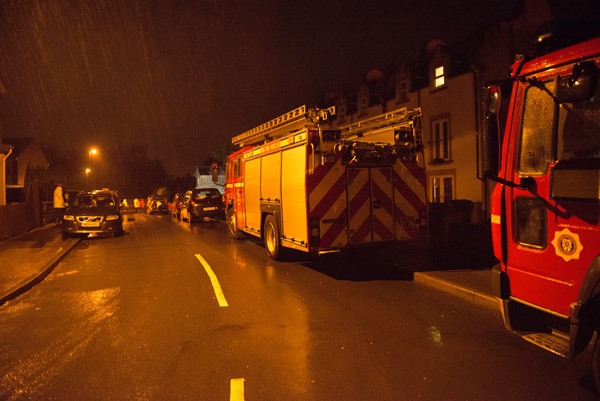 The incident is in the early stages but it is believed that the property has been affected by a sinkhole.
North Yorkshire Police, North Yorkshire Fire and Rescue Service, Yorkshire Ambulance Service remain at the scene with utility services' engineers and structural engineers who are assisting with the incident.
Update 22:06 17 Feb 2014
Three houses have been evacuated as a precaution, although only one of those properties has been affected by a ground sink.
Gas supplies have been disconnected from the properties and further investigation work will continue tomorrow with the area remaining cordoned off.
The houses are adjacent to the Ripon auction mart site, an area know for ground instability with underlying layers of gypsum being dissolved by water. It is not clear if that is the reason behind this ground movement.
The Harrogate Council also recently refused outline planning permission for houses on the auction mart site, citing ground instability as the main reason.