York College has been found guilty of health and safety failings which led to the death of a three-year-old girl at their on-site nursery.
The College was found guilty by a jury at Leeds Crown Court on Thursday 6 February 2014 after a trial lasting three weeks, of failing to ensure people not in their employment are not exposed to a risk to their health and safety.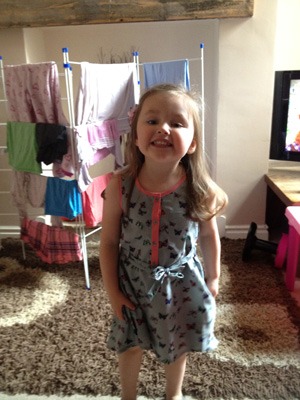 The College is due to be sentenced on Friday 14 February 2014.
Lydia tragically died during her first full day at York College Nursery on 17 September 2013, after a rope attached to a slide became entangled around her neck.
Lydia lay undiscovered for 20 minutes before a member of staff found her and raised the alarm. She was rushed to York Hospital but was sadly pronounced dead shortly after she arrived.
The rope was attached to the slide by nursery staff and was supposed to be removed at the end of every supervised play session, however, the court was told that the rope had been in place for around two months.
Detective Chief Inspector Nigel Costello, of North Yorkshire Police, said: This was an extremely tragic case for all concerned, not least for Lydia's family who have been left devastated by the loss of their daughter.

It is only right that a full investigation into her death was conducted to provide her family with some answers and to establish if there was a criminal case to answer.

The court has found that York College as an organisation were in breach of their own health and safety procedures, which ultimately resulted in Lydia's sad and untimely death.

Unfortunately, it has taken the death of a three-year-old girl to expose the flaws in their health and safety practices and I hope this case serves as a warning to other organisations that it isn't enough to just have a procedure written down.

As we have seen in this case, health and safety is more than just a tick-box exercise, it is something which must be properly and strictly put into practice by all members of staff otherwise you are faced with a tragedy which could ultimately have been avoided.
The jury cleared nursery worker Sophee Readhead of manslaughter by gross negligence and a further health and safety charge.