BBC Breakfast sports presenter Mike Bushell visited Harrogate High School on 30 January 2014  as part of their 'Language for Learning' events.
Mike is a BBC presenter; he is part of the BBC Breakfast team and covers sports. He is well-known for trying a variety of different sports, one of which he filmed at Harrogate High School in September 2012. All of these are covered in his new book 'Bushell's Best Bits'.
Mike, an ex-student at Harrogate High started the day by giving talks to the schools Year 7, 8 and 9 students covering his new book, working in the media and taking a variety of questions about the different sports he has tried.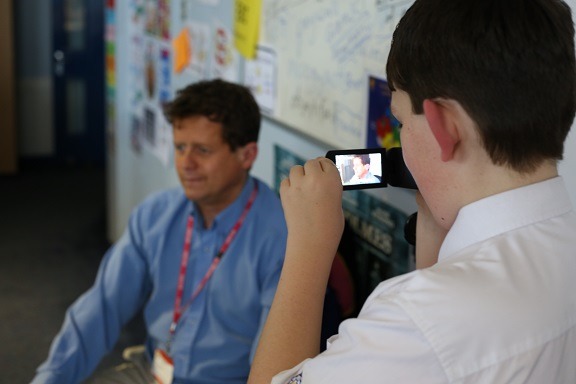 He then had a book signing session and also lunch with a number of chosen students where they had the chance to ask him many more questions.
Lastly, Mike worked with the schools BBC report team giving them hints and tips on how to make video. He talked through camera angles, how you would convey the message and worked with them on a practical level to give them some hands on experience of working in television production.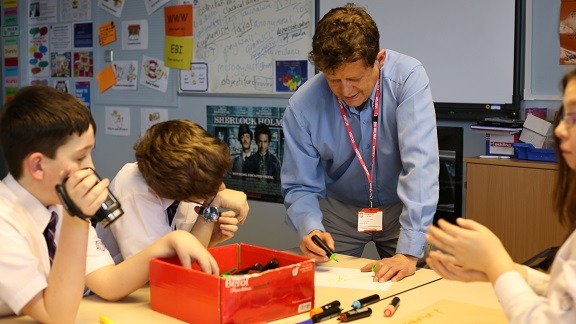 Principal Andrew Bayston said: It is always a pleasure to welcome past student back to the school. Having Mike in was a great experience for our students, not only to gain knowledge of the world of writing a media, but also to gain valuable hand-on experience he provided for our BBC report team.
A Harrogate High student tweeted Mike on Twitter saying:
"Really enjoyed working with @mikebreakfast today, really nice guy and very interesting to listen to"
Next week, the school welcome back renown children's author Dan Freedman.