North Yorkshire Police have agreed to buy an 8.4-acre site in South Kilvington, near Thirsk, as part of their plans for a new headquarters.
A new central base will mean improved operational services being provided both locally in Hambleton, as well as more widely across North Yorkshire.
Approximately 1.5 miles north of Thirsk and to the east of the A61 (Stockton Road), the site is well located in terms of its size, its access to the highways network and its central position within North Yorkshire Police's operating area.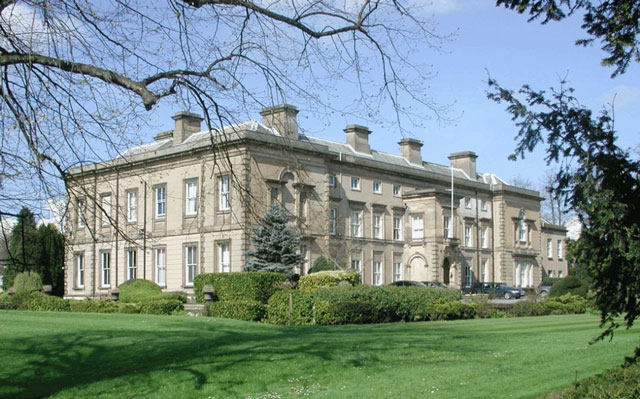 The plans currently being drawn up by North Yorkshire Police also incorporate a new 10-cell custody suite, which could replace the district's dated eight-cell suite currently located at Northallerton Police Station.
More modern custody facilities, as can be seen at the new Harrogate Police Station, mean more police time can be spent on the beat and less complaints coming in about time spent in custody. This would also allow Northallerton Police Station to be sold and replaced with a smaller facility.
There may also be opportunities to consolidate other parts of the North Yorkshire Police estate within the same project.
Annual savings on running costs will amount to an estimated £100,000 per year, with £355,000 also saved from stock condition work – meaning an annual saving of £455,000.
Julia Mulligan, Police and Crime Commissioner for North Yorkshire, is responsible for North Yorkshire Police's estates.
Julia said:

The agreement to purchase this site in South Kilvington is an important step forward in our long-standing plans to create a modern and efficient headquarters that is fit to meet the demands of a responsive police force.

The current headquarters in Newby Wiske are a converted stately home set in a remote village. As such, they are costly to run, difficult to access and not suited to modern policing.

By relocating to an energy-efficient, custom-made facility that is close to major roads, we'll be able to provide a modern, cost-effective base that allows the police to do their job better and provide real value for taxpayer's money.

Building a new headquarters will also mean we are able to invest the resulting efficiency savings into what really matters, namely front-line policing.

We look forward to developing our plans and seeking the views of the public during our consultation, which we are planning for spring next year.
Under the agreement, North Yorkshire Police will pay the current land owner a deposit to secure the site for 12 months, during which period NYP would seek to submit a planning application. If necessary, this period could be extended by a further 12 months with a further payment of the same amount.
North Yorkshire Police is continuing to develop its design proposals for the new headquarters and will launch its consultation with residents, members of the business community, local councillors and other stakeholders in the spring.
Over the past year, North Yorkshire Police have assessed the current and projected future requirements for their headquarters. They have used this assessment to evaluate the suitability of several available sites across Hambleton, including existing buildings and vacant sites.
The evaluation considered matters such as:
Operational needs
Connections with the highways network
Connections with the transport network
Affordability
Access into and out of the site
Availability of the land
Implications of relocation for staff currently working at Newby Wiske
North Yorkshire Police's estates team is aware of the heritage value of the Newby Wiske Hall and its grounds, located in a conservation area, and will be working with local planners to consider options for future uses for the site.