The question of how to maximise the commercial impact of next year's Tour de France Grand Départ will no doubt be exercising minds of businesses based in Harrogate, Knaresborough, Ripon and Wetherby.
These businesses looking ahead to July 2014, when the world's greatest cycle race arrives on our doorstep, need to ensure they do not fall foul of the law by using the Tour de France logo, brand or phrases for unauthorised promotional purposes.
Rebecca Kelly, associate at hlw Keeble Hawson solicitors and a specialist in intellectual property law, has some tips and advice for all Yorkshire businesses planning to step up their marketing and promotional activities in readiness for the Grand Départ.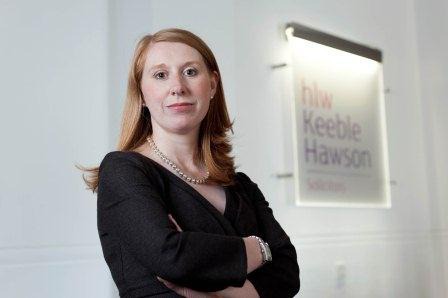 On 5 July 2014 Stage 1 will be finishing in Harrogate and taking in Harewood and Ripon on its way. Stage 2 will end in York and pass through Knaresborough.
The good news is that local businesses can be creative in their window displays, leaflets and brochures with design featuring bicycles, the colour yellow and all things French.
Below are the restrictions to bear in mind.
1. The Tour de France logo and brand cannot be used freely
The Tour de France name and logo benefit from the usual legislative protections afforded to intellectual property – trade mark rights, design rights and copyright – plus various additional pieces of legislation.
2. Similarities also infringe rights
A business using a similar mark or logo, giving the impression it is officially connected to the event, will infringe rights in the "Tour de France" brand. The Amaury Sport Organisation (ASO) will release guidance relating to specific licensing restrictions shortly.
3. Avoid the danger of 'ambush' marketing
Any business seeking to associate itself with the goodwill of the Tour de France through 'ambush' or 'parasitic' marketing – without paying sponsorship fees – will be scrutinised.
4. No freewheeling on The Grand Départ
Trade marks registered for the Yorkshire Grand Départ 2014 prevent the logo and brand name from being freely used or reproduced for commercial purposes. Much of the route goes through Yorkshire and businesses tempted to use made up names such as "Tour de Yorkshire" may also be breaching rules.
5. Don't be tempted by celebrity
Using photographs of cyclists such as Bradley Wiggins, Lizzie Armitstead or Mark Cavendish could also land a business in court for breach of copyright. Any unauthorised use of a celebrity image is likely to be challenged.
6. Commercial gain is the decider
Businesses need the proper consents and permissions from the ASO before using the Tour de France and Grand Départ brands as marketing tools for commercial gain.
7. Understand the grey areas
Businesses planning to go sweet on their customers may also be interested to know that a marzipan representation of a celebrity cyclist, such as Bradley Wiggins, for a non-commercial use will not break the rules. However, if sugar figures are mass produced by a bakery for commercial purposes, this could violate intellectual property and brand image rights.
8. What happens if a business breaks the law?
It will receive a request from the ASO to refrain but for a serious or persistent breach injunctions could be obtained to deliver up or dispose of any infringing goods or materials and the business could be sued for damages.
9. Obtain permission
To link a business to the Tour de France, best practice is to obtain permission from the ASO.
10. Harness support available
Welcome To Yorkshire are keen for all businesses in the region to get involved and benefit from this amazing event. If you are not sure whether a marketing activity will be permitted, speak to the Welcome To Yorkshire team. If necessary, they may refer you to the ASO. Check out the Welcome To Yorkshire website for information on how you can be involved.