An organisation which champions the rural area to the west of Harrogate has joined forces with a social media consultant to help promote Nidderdale and the surrounding area on Twitter.
Nidderdale Plus – whose aim is to keep services local, support businesses and community organisations and work with others – is collaborating with Victoria Sauron of YorkshireWords to achieve this.
Together, Nidderdale Plus and YorkshireWords have set up #NidderdaleHour – a "twitter chat" that allows anyone on the social networking site to hear about the latest news, events and offers from local businesses and residents.
#NidderdaleHour take place between 8pm and 9pm on Tuesdays.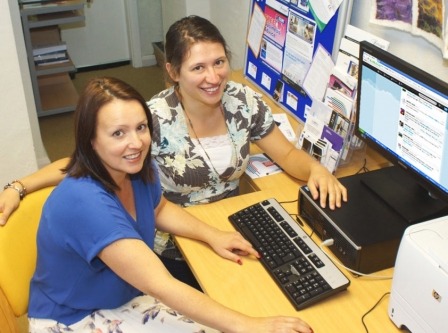 Nidderdale Plus manager Katy Penn said:

We aim to support community groups and businesses in the Nidderdale area and this latest endeavour allows us to do that with a potential to reach huge numbers of people.

We've worked alongside Victoria before when she ran a social media workshop at our Pateley Bridge offices. She brings a wealth of experience to the project and we share the same ideals – championing Nidderdale.
Victoria Sauron said:

I have always been interested in helping small organisations, local businesses and community projects to find their voice online.

I particularly enjoy arts, culture, heritage and local community projects. Working with the Nidderdale Plus team allows me to do all that, whilst promoting one of the most beautiful areas in the country – the one where I live!
Katy added:

#NidderdaleHour takes place every Tuesday evening between eight and nine o'clock and the more people that contribute, the more worthwhile it becomes.

We are very encouraged by the number of people interested and that have become involved thus far, and we hope to hear from many more tweeters as the conversation evolves.
You can find Nidderdale Hour on twitter by searching for @NidderdaleHour and take part simply by including #NidderdaleHour in your tweet.