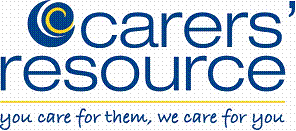 The number of Harrogate and Ripon people who spend 20 hours a week or more as an unpaid carer for a loved one has soared by almost a third, according to new figures.
The rise has prompted local charity to issue an urgent appeal for more volunteers to help its existing programme of support keep pace with demand as well as launch new services.
The Carers' Resource, with local headquarters at North Park Road in Harrogate and Allhallowgate in Ripon, is mounting a major recruitment drive during Volunteers' Week (June 3 – 7) in the hope that more people from the local community will find time to contribute to its future success.
It is also using the initiative as a platform for launching one of the biggest initiatives of the year – its "Caring Callers" project designed to reach out to carers and vulnerable older people with support and information.
It offers support tailored to clients' needs, including both telephone contact and visits from the service's team of volunteers.
According to newly-published figures from the 2011 census, there are now 16,188 unpaid family carers in the Harrogate district – a rise of 11 per cent on the total at the last national poll a decade earlier. And given the fact that most carers do not view themselves as such, this figure is likely to be underplayed.
But the increase in the number of carers devoting 20 hours a week or more to a loved one has skyrocketed by 30 per cent – among the biggest rises in the UK.
The charity's Head of Development, Anna Jackson said:

As more people turn to us for support, the need grows for more volunteers to help us.

Without their valuable input, we could not make a positive difference to so many lives as we do at the moment – they are at the heart of everything we do and are Harrogate and Ripon's unsung heroes and heroines.

We are particularly concerned at the big increase in the number of carers devoting 20 hours a week or more, as this commitment is known to have a negative affect on a person's health and well-being, as well as their ability to hold down a job.

Volunteers' Week equips us with a perfect opportunity to both celebrate and showcase all the good work that our team of volunteers do on a day-to-day basis, and to appeal to others in the community to follow in their footsteps.

There is no shortage of talent or enthusiasm within the Harrogate and Ripon community to make a difference to people's lives – and we have a raft of opportunities to suit volunteers from all walks of life, with a range of skills and whatever windows of their time they are able to commit.

Volunteering is a rewarding way of giving something back to the local community as well as increasing your self worth and confidence, and giving you the chance to work as a team and can offer a new route into employment.
The charity is staging an event at St Peter's Church, Harrogate, on Friday June 7 to thank all of its volunteers for the important role they play. Afterwards, in the afternoon, there will be an opportunity for people who are interested in becoming a volunteer to learn more and chat with those who are already part of the team.
If you want more information about the volunteering and training opportunities that exist in Harrogate and Ripon – either face-to-face, on the telephone or even online – then please contact The Carers' Resource on 01423 500555 or visit www.carersresource.org.