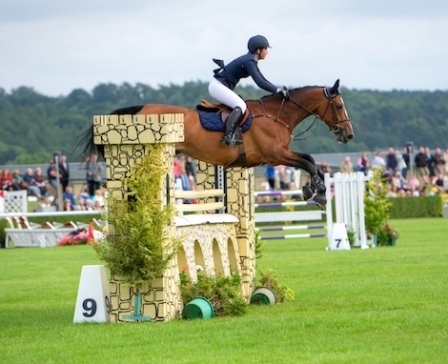 Organisers of the Great Yorkshire Show in Harrogate, have announced that the flagship farming and countryside showcase will have more car parking, new temporary roads and increased drainage to enhance the parking provision at what is England's premier agricultural event.
The number of parking spaces will increase by more than 5,000 – an additional 30%, giving organisers, the Yorkshire Agricultural Society greater flexibility for the tens of thousands of vehicles which flock to the prestigious event. Some 45,000 cars are parked over the three days.
Dates for this year are Tuesday 9 – Thursday 11 July when around 130,000 visitors are expected to attend. Tickets went on sale on 1 March.
The land lies on the south side of the Harrogate-based showground, and adjoins the existing site. It has been acquired from Rudding Park Estate and is in addition to the Society's existing 270 acres, 170 of which are used for car parking, and around 100 acres for the show itself.
The news comes after the cancellation of the last two days of the 2012 show, following the wettest summer on record, when many of the parking areas became unusable. The cancellation cost the Society around £2m.
Making the announcement, Nigel Pulling, the Society's Chief Executive said:

This is one of the most significant developments in our long history. Having to cancel the last two days of the 2012 show was heartbreaking. As a direct result, an additional £500,000 has been earmarked on top of our annual Show budget of £3m to improve and increase the parking available.

It's not that we are expecting more cars, on the contrary, we are keen to encourage people to use public transport, but this gives us greater flexibility should it prove necessary.

We have an extensive programme of ground-works underway, which will see a new network of temporary roads – a total of around 5 kilometers (or 3.4 miles) and a similar amount of drainage. Many of our fields have been used for parking for a number of years which has compacted the ground and two Yorkshire companies, Sumo UK Ltd and Ripon Farm Services, are currently helping us by sub soiling the car parks to improve the drainage.

To help improve access, we're using about 13,000 tonnes of stone for the roads and also at gateways of many of the car park entrances, which should also make a real difference.
Following last year's cancellation, the Society commissioned a topographical survey of the show site. As a result, drainage within the showground itself has also been improved and increased within the showground. The White Rose Ring – used for many of the equine classes – is a key area which has been improved at a cost of around £15,000.
Fast facts:
Total length of new temporary road installed: 5,482m
Total Square meters of new temporary roads installed: 27,410m2
Total amount of stone used 12,854 tonnes
Total length of new drainage installed 5,571m
Total amount of stone used for the drainage 2,500 tonnes