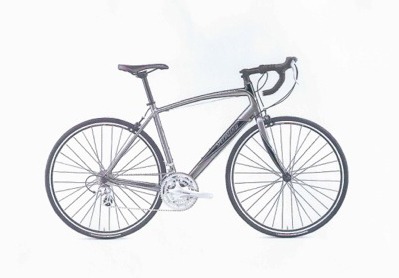 Detectives in Harrogate are investigating after over £11,000 worth of bikes were stolen during a series of shed and garage burglaries.
Officers have released images of the bikes, which were stolen between 26 January and 3 February 2012, in an attempt to reunite them with their owners.
Two road bikes were stolen when a garage was broken into on Harlow Moor Road, sometime between 5pm on 26 January and 11am 27 January 2013.
Offenders got away with:
52cm frame Specialized Secteur, with a three cog gear set and slightly treaded tyres, worth £650.
Specialized Secteur Allez, which also had a 52cm frame, a two cog gear set and smooth tyres. This bike is also valued at £650.
Two racing bikes were stolen during a shed break-in on Park Road, between 7am on 26 January and 3 February 2013.
Offenders forced the door of the shed and took:
White single-gear Condor Pista with black spokes and black handle bars, which is valued at £750.
Gios Carbon 705 with blue Shimano gears, a black saddle and silver Shimano pedals. The bike is worth £2,500.
On Otley Road between 9pm on 27 January and 7am on 28 January 2013 a maroon Specialized Tricross worth £1,000 was taken from a shed.
Three mountain bikes were stolen during another shed burglary on St Mark's Avenue, between 31 January and 1 February 2013:
Yellow Cannondale Gemini 900, with a 26in frame, black pedals and silver wheels, worth £2000.
27-speed yellow Kona Shute, worth £1,500
Red and black Specialized with silver wheels and red pedals, worth £2,000.
Officers are appealing to anyone with information about the thefts or has been offered the bikes for sale to contact them with information.
Anyone who can help officers with their enquiries is urged to contact North Yorkshire Police on 101 – select option 2 and ask for Detective Constable Helen Quaife or Harrogate CID.
If you wish to remain anonymous, Crimestoppers can be contacted on 0800 555 111.