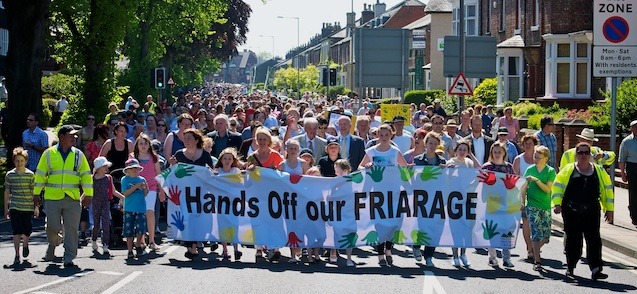 The Secretary of State for Health, Jeremy Hunt, has been asked formally to intervene in controversial plans for the future of maternity and paediatric services at the Friarage Hospital in Northallerton.
Members of North Yorkshire County Council's Scrutiny of Health Committee agreed last month to refer the issue to Mr Hunt, following widespread public concern over the impact of a proposal to end consultant-led maternity and paediatric services at the hospital.
Today (Thursday December 20), a formal letter was sent to Mr Hunt by County Councillor Jim Clark, Chairman of the Scrutiny of Health Committee.
The letter – which includes written evidence from the Richmond MP William Hague, who supported the Committee's referral – says the NHS plans will result in a reduction in the quality of services, significantly reduce patient accessibiliy, and will compromise the reputation and credibility of the NHS locally "by excluding from the proposed public consultation the option that had attracted their overwhelming support in an extensive engagement programme."
The decision to refer the issue to the Secretary of State was taken at a meeting of the Scrutiny of Health Committee attended by two hundred members of the public.
The proposals also sparked a major public protest demonstration in Northallerton last summer, at which Mr Hague led a march to the Friarage Hospital.
County Councillor Clark said:

There has been a very great deal of public anxiety over the ending of these consultant-led services.

The Friarage is widely regarded – quite rightly – as an excellent hospital, providing a first –class service to people across a large rural area who would otherwise have to contemplate travelling long distances for health care.

We believe it would be quite wrong for a decision to be made on this issue without satisfactory alternative options being considered.