Wetherby based Sarah Dickinson, senior associate at Leeds based Jones Myers LLP, braved extremes of temperature, thousands of steps and a debilitating chest infection – all to raise an incredible £6,285 for the Alzheimer's Society by completing a trek on the Great Wall of China.
Sarah joined an intrepid 44-strong group in a six-day challenge to trek more than 110km of the Great Wall, from Huangyaguan Valley in the Yanshan Mountains towards Juyongguan. In total the group raised over £161,000 for the society.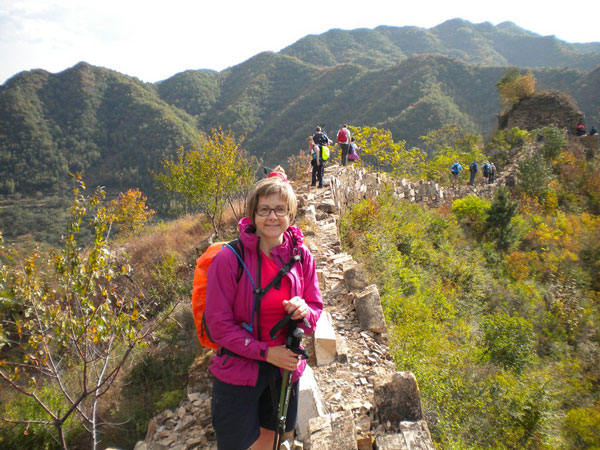 Temperatures ranged from a chilly zero degrees at night in the mountains to over 20 degrees in the day. This is the first time that Sarah, an insulin-dependent diabetic whose late father suffered with Alzheimer's, has embarked on such a venture. Remarkably – thanks to ample preparation – Sarah suffered only one small blister and a chest infection in the final days.
Sarah said:

It's incredible to have raised so much for the Alzheimer's Society, who gave my family invaluable support during my father's struggle with the condition. People have been massively generous and their support, both financial and emotional, made the tough climbs and freezing nights much easier to endure.

The group were treated to spectacular views and amazing scenery, but also experienced the very humble conditions in which people live just a few hours from Beijing – relying on rainwater and basic foodstuffs to survive. It made us realise just how lucky we are.
The Jones Myers team also threw themselves into the fundraising efforts by supporting dress-down days, car boot sales and a particularly successful Chinese-themed banquet evening. To add to Sarah's impressive fundraising total please go to Sarah's Just Giving Page or contact Sarah via Jones Myers on 0113 246 0055.