North Yorkshire Police seized thousands of pounds worth of luxury goods during a search warrant at a house in Harrogate on Tuesday (25 September 2012).
Police officers executed the warrant under the Proceeds of Crime Act as part of an investigation into money laundering.
Several high-value items including four wide-screen televisions, two iPads, one laptop, three chandeliers, power tools, a large American-style fridge-freezer, an X-box and games, DVDs, a flame effect fire and two chests of drawers, were seized by Financial Investigators.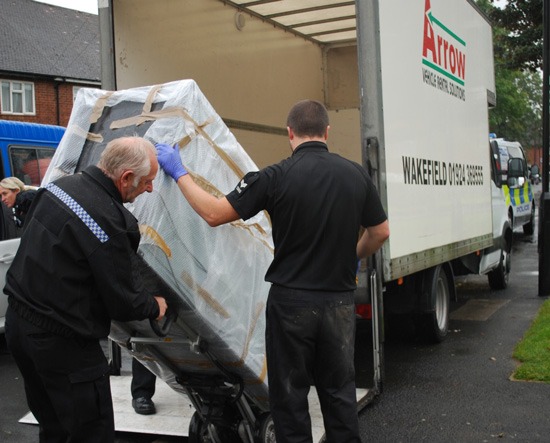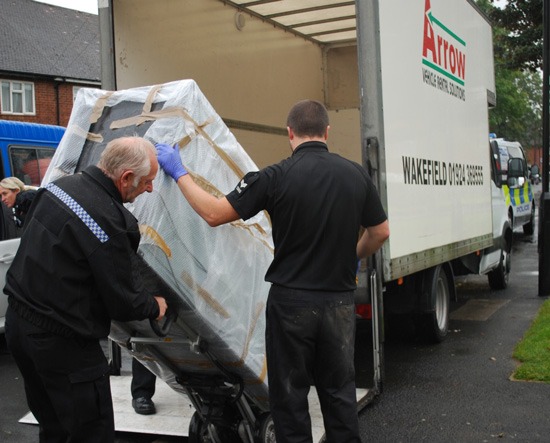 The goods will be held by North Yorkshire Police and will form evidence to support their investigation. If it is proven that the goods have been obtained through criminal activity, they can be forfeited.
A man and a woman, both aged in their 30s, were arrested under the Proceeds of Crime Act. They have been released on police bail while the investigation continues.
Inspector Penny Taylor, of the Harrogate Safer Neighbourhood Team, said:

Although this investigation is still ongoing and we're unable to comment specifically about this case, we want to send a clear message to our communities that we will take action if we believe someone is living a lifestyle incompatible with their legitimate income.

It is a crime to obtain property as a result of criminal activity and it is extremely unfair on the law-abiding members of the public who work hard just to get by, especially in these financially strained times.

If you suspect anyone in your neighbourhood of living beyond their means due to criminal activity, please do not hesitate to tell the police or pass information to Crimestoppers without having to give your name.
North Yorkshire Police's Why should they? campaign is designed to support the Proceeds of Crime Act. For the past three years, the force has donated £25,000 of cash, which has been seized from criminals, to local good causes and groups that help to reduce criminal and anti-social behaviour.