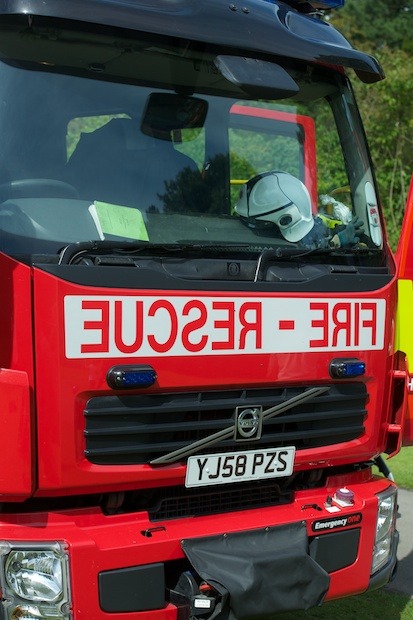 The Fire Service were alerted to a chemical incident in a shed at the rear of a store on Monks Cross Drive at 16:54 on 21 September 2012
A full chemical response was sent, including Fire Engines from Huntington and York as well as a Heavy Rescue Unit from Tadcaster and a Salvage Appliance from Harrogate, along with a Specialist Hazardous Material Officer.
On arrival crews discovered a 10 litre container containing photographic chemicals for waste. Another chemical was already inside the container causing both the chemicals to react and the drum to swell.
Crews wearing Breathing Apparatus released the cap of the drum to relieve the pressure. The drum and the chemicals were left with an on site Duty Manager to arrange for appropriate disposal.