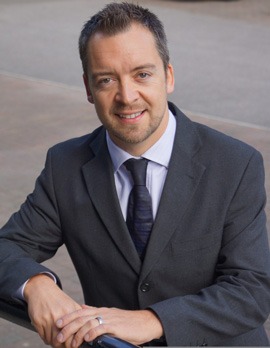 A new commercial law firm has launched in Harrogate, with the promise of revolutionising the way in which legal services are provided to the region's businesses.
Towers Legal, which is headed by James Martin – a former Partner and Head of Commercial Litigation at McCormicks – will adopt a set of radical practices, including free unlimited telephone advice and fixed monthly fees, as part of its "packaged services".
Another innovation being driven by James and his team, who are based at Legal House on Harrogate's Grove Park Court, is giving a guarantee to clients that they will not be charged if certain levels of service are not achieved.
James said:

Our primary aim is to address some of the key problems often associated with law firms, such as uncertainty, poor communication, lack of control and unnecessarily high fees.

To do this, we are adopting some truly radical new practices that will set us apart from others in the legal field. The emphasis will be firmly on the client and the client experience.

We are getting away from the culture of clients being concerned about picking up the phone to discuss their legal issues, for fear of how much it might be costing them.

Our vision is to offer a service that gives our clients the experience of having a trusted in house legal team, without the associated cost.

We are confident that this approach will appeal to a wide range of businesses, particularly SMEs, throughout the region and beyond, and the feedback we have received from clients so far has been fantastic.
The 2012 edition of Chambers & Partners says of James:

Client sources enthuse about a 'fantastic lawyer who was immensely responsive, always prompt and always responded thoroughly to all the requests we made.
James, 36, who began his career as a trainee solicitor at Addleshaw Goddard a decade ago, has acted on a number of high profile cases in the High Court, Court of Appeal and Supreme Court.
Recently, he acted as lead fee earner in a significant reported case against Wayne and Coleen Rooney.
Further information about the services Towers Legal will be offering clients are available by calling James and the team on 01423 534 504, or by visiting its website at www.towerslegal.co.uk