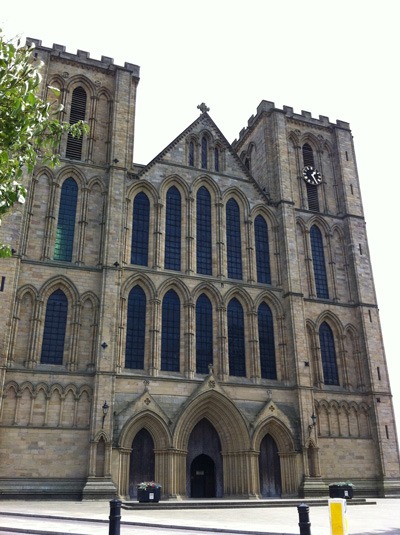 Ripon has broken quarterly and half-yearly records for number of new companies formed, according to research by company formation expert, Duport.co.uk
Yorkshire cathedral city and market town, Ripon has broken two economic records so far this year. It has had a record first six months in terms of number of new companies being formed, with 87 business start-ups between January and July. It has also had a record second quarter, with a net growth of 41 new companies, comfortably beating the previous record of 32 which was set in the first quarter of 2012.
Although it is a relatively small town, Ripon has a thriving tourist industry. However, research has revealed that the town is not exploiting the amount of trade that could be generated from tourists visiting some of the region's most popular attractions which are located close to the city.
Tourist promotion body Welcome to Yorkshire's chief executive, Gary Verity said:

With a World Heritage Site, cathedral, racecourse, market and theme park on its doorstep, Ripon has many attractions that other towns or  cities could only dream of. It is important the city capitalises on this with a united front to attract more visitors and investment for the future.
Managing Director of Duport.co.uk, Peter Valaitis said:

Ripon is a gem of a city that deserves lots of tourist trade. The two records that have been broken for new company formation this year are a testament to what a thriving, vibrant town Ripon is.
With a tourist trade that looks set to go from strength to strength, it's no surprise that so many new businesses are choosing to locate in Ripon.