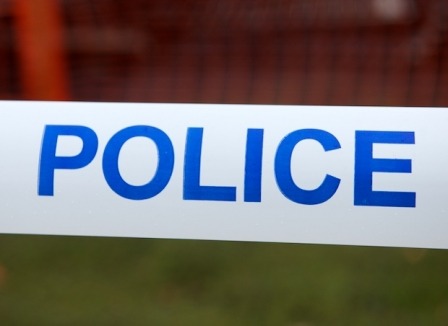 North Yorkshire Police have praised partner agencies and the public following severe flooding in the Hambleton district.
Extremely heavy rain caused flash floods in the Northallerton and Osmotherley areas, reported throughout the late afternoon and evening of Tuesday 7 August 2012.
As well as causing disruption to the local road network, the village of Swainby, near Osmotherley, was badly affected when the beck running through the village burst its banks resulting in a number of houses being flooded.
North Yorkshire Police drew on the services of North Yorkshire County Council and Hambleton District Council, who supplied local residents with sandbags to prevent further flooding to other properties in the village.
In their response to emergency calls, North Yorkshire Fire and Rescue Service deployed the Swift Water Response Team to remove branches which had blocked the footbridge, allowing the water to flow freely along its normal course.
As well as flood water affecting local roads, a ford in Thimbleby was impassable due to the increased water levels.
Chief Superintendent Ali Higgins, Director of Specialist Operations for North Yorkshire Police, said:

I am grateful for the rapid response and support given by colleagues from the other emergency services and councils.

Working together meant we were able to minimise the amount of damage and disruption caused to the local community.
Superintendent Higgins added:

Although, sadly, some properties were flooded, thankfully noone was injured as a result.
Inspector Mark Gee, of North Yorkshire Police, was present at the scene. He said:

All of the officers from the varying services worked really well together. I would also like to thank the members of the public at the scene for their help and the community spirit they showed to help fellow villagers.

Although the water levels are now decreasing I urge people considering using the ford near Thimbleby to check whether it is safe to do so. Even a small rise in water levels can prove dangerous. My advice is, if you are in any doubt use another route.
Peter Hudson, of North Yorkshire Fire and Rescue Service, said:

We regularly train for situations and incidents such as those which occurred in the Swainby area. It is gratifying to see the fruition of this preparation paying off when needed due to unforeseen events.
A spokesperson for North Yorkshire County Council said:

Staff from the county council worked alongside colleagues in the emergency services on the night putting road closures in place and providing support to local residents by supplying sandbags. We will be continuing to work in the areas affected by flooding to ensure that roads are passable and free from debris.