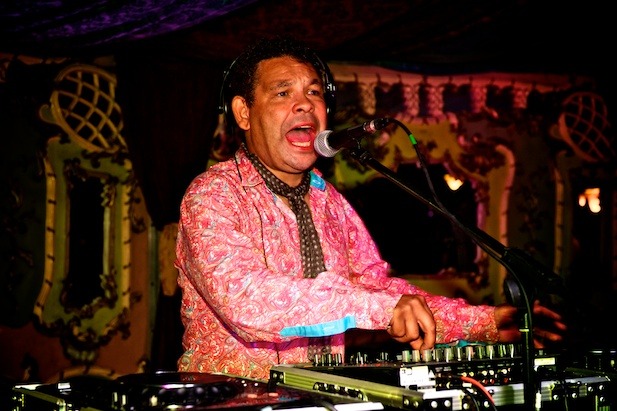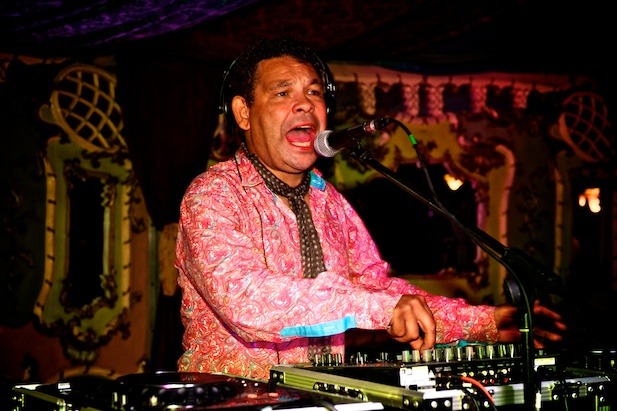 Craig Charles played a DJ set in the Harrogate Festival, spiegeltent last night (11 July 2012).
Although better known for his acting, playing Lister in Red Dwarf and since 2005,  a main part in Coronation Street, he has also presented a regular funk and soul show on BBC Radio 6.
So what can you expect from an actor turned DJ for the night ? The answer is a lot!
Being slightly sceptical, we went along and were pleased to be greeted by a busy spiegeltent filled with a very diverse range of people. Maybe a cliché,  but there was an age of 18 to 80 in the room.
Charles clearly has passion for his DJ work, mixing it up and engaging with the crowds in a way that most DJ's seldom do. he was greeted by boos when he reluctantly announced that he was playing his last track.
Beth Scott:

Well to be honest  I'd been to the Orchid restaurant and didn't even plan on ending up there. Other than that I that I thought it was brilliant and just what Harrogate needed especially when the weather has been so dull.

It's moments like tonight that make Harrogate quintessentially unique and British!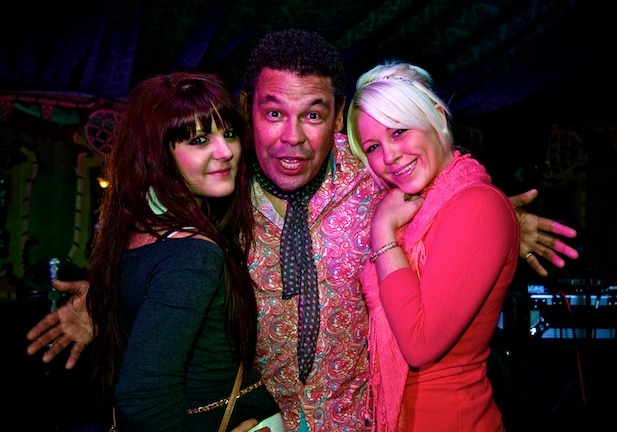 Lia Belcher said: 

It was absolutely awesome and he should come to town more often…. He definitely got soul
Kim Bradley said:

The night for me… Was random… But well worth the visit… Had a real good boogie on that dance floor.
The Harrogate Festival has done it again, bringing you a sightly off the wall night, one to remember and talk about if you were lucky enough to be there.