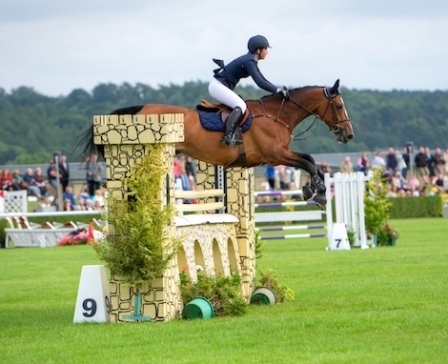 The Great Yorkshire Show will go ahead despite the unprecedented weather conditions over recent weeks, it has been confirmed this morning. (Monday)
A final inspection of the showground confirmed that the special measures put into place during two months of contingency planning by the Yorkshire Agricultural Society will allow the show to go ahead.
These measures include:
A new park-and-ride scheme 1.5 miles from the showground at Plompton Bar with continuous loop of free buses
An increase in free shuttle buses from Harrogate Railway Station
The creation of a new internal road to assist car park access
Stoning up gateways
Using miscanthus, a green energy crop, to absorb wet
Tracking for access into the car parks
Chief Executive Nigel Pulling said:

The showground is in reasonable condition; we have about seven miles of roads and plenty of permanent buildings, and the ground itself is holding up well.

However, we have had to reduce the amount of car parking significantly due to the exceptional wet conditions and several car parking areas will not be in use. Those in use may well be wet underfoot and it will take longer for us to park the cars.
The show's organisers are appealing to visitors to car share or use public transport wherever possible. Northern Rail has put on additional services and extra carriages, and are free shuttle buses running to the showground from Harrogate Railway Station.
Specialist vehicles are on standby if cars do need to be towed out but drivers are asked to ensure they know where the towing eye is on their vehicles.
Visitors are also advised to wear appropriate clothing and footwear for the wetter than normal conditions.
Nigel Pulling added:

We are delighted that the show will go ahead, especially after the deluge of the last few days, and it is a testament to the hard work and dedication of the whole team here. We have a great programme of events over the next three days and we look forward to welcoming visitors!
England's premier agricultural show is all set for a great three days with around 10,000 animals coming before the judges, and, in what is a first, the Great Yorkshire Show will be the setting for a wedding of two exhibitors.
The competitive classes have resulted in the second highest entry figure (12,630) in the Show's 174 year history, with everything from cattle to cheese and from stick making to sheep shearing.
Also on the agenda are:
fashion shows with collections from students as well as established designers
top class show jumping
a Food Hall presenting the best of British, and particularly Yorkshire fare
internationally-acclaimed sculptures from the prestigious Yorkshire Sculpture Park
demonstrations of country skills such as fishing, gun dog training and dry stone walling
the first heat of an international landscape gardening competition
extensive displays of everything from combine harvesters to luxury cars
Amongst the visitors will be TV gardener, Christine Walkden of BBC's "The One Show", chefs Rosemary Shrager and Clarissa Dixon Wright, David Bellamy and Gervase Phinn.
The Great Yorkshire Show is held at the 250 acre Great Yorkshire Showground, near the spa town of Harrogate.