A budding Harrogate singer songwriter who survived a flirtation with the big time in London as a teenager is launching her début album.
Soulful and delicate acoustic act Samantha Smith will unveil the album Out of the Blue on June 29 in what promises to be one of the shows of the year in Harrogate.
Featuring support acts including, Minus 27, Ricky Fleming and local rapper Tre, the event at Lure Bar in Harrogate promises to be one not to be missed.
The Host, DJ and special guest for the evening will be Rahsaan Jas, a member of boy band Damage which Samantha toured the UK with in the early Noughties.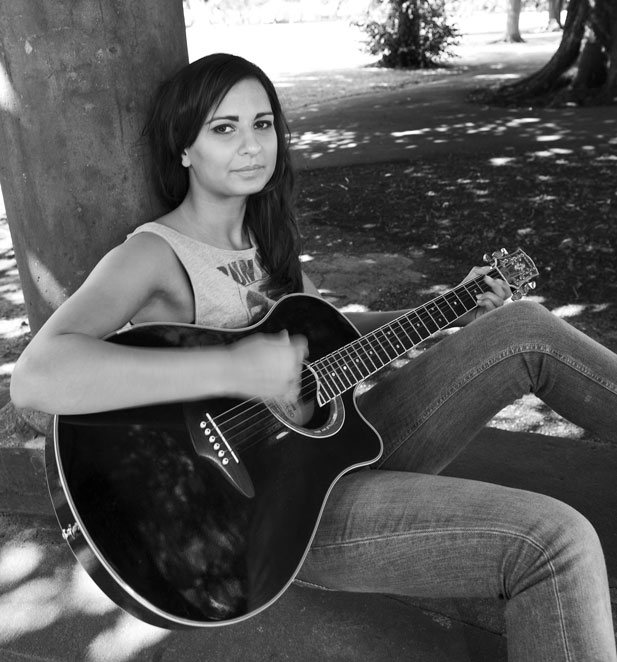 Samantha has been a singer-songwriter since the age of 15, working with the likes of James Hayton, Kylie Minogue's guitar player and enjoying writing sessions with Taio Cruz.
The launch night, which is a ticket-only affair because of the strong demand, will run from 7pm.
Samantha will be singing songs from her album which has been produced by Rich Huxley of Leeds based band Hope and Social.
The lyrics draw on Samantha's experiences in life, love and tales of her time in the music industry.
The singer first came to the attention of the music business as a teenager in the late 1990s when she was playing a charity fundraiser for Martin House Children's Hospice.
At an age when most youngsters were thinking about GCSEs, Samantha, then just 15, was being offered a development deal to work with successful boy band Damage, the UK-based, R&B quintet who enjoyed four top ten hits singles.
This unexpected break gave her the opportunity to work with various well-known producers and songwriters including Steve Octave, who played keyboards for Blue.
As well as getting the chance to tour the UK with them, her association with Damage led to numerous offers after the boy band split up in 2002 which finally resulted in her signing with Nick Raymond from Sony Records
Although the experience soured at the end, it was an invaluable lesson for this talented musician who is delighted to finally be releasing her debut album.
Samantha said:

Rich and I have been working on the album since June 2011. It's the first time I have recorded with a live band which has transformed the acoustic tracks in to rock/pop songs.

I am so happy with the end result that I can't wait to start working on the next one!
The evening's support acts have been supplied by Ont' Sofa, a new platform in Harrogate for musicians online.
Early bird tickets are on sale for £3 from online at www.samantha-smith.co.uk
Fans can also get the album at a lower price by choosing the ticket + album deal for only £7.
Related links:
www.damageworld.com
www.samanthasmith.bigcartel.com
Sponsors:
Event Details
29th June 2012
Lure Bar Harrogate
Tickets £3
Shows starts at 7pm