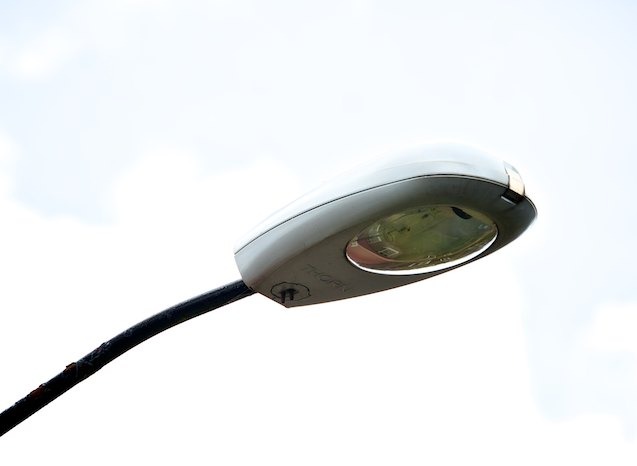 North Yorkshire County Council has released plans to plunge many parts of the Bilton area of Harrogate into darkness from midnight to 5am each day.
They have completed a consultation exercise with County Councillors, District Councillors, North Yorkshire Police and road safety engineers regarding the first phase of a street lighting energy reduction programme for Harrogate.
The Bilton and Nidd Gorge division is the first area in a four year rolling programme designed to reduce North Yorkshire's £1.7million street lighting and signing energy bill by almost £400,000. It could also see a 3,000 tonne (27%) reduction in North Yorkshire's street lighting carbon footprint by the end of the 2015/16 financial year.
The plans will see many streets plunged into darkness from midnight until 5am. Most streets will have little or no lighting with any street lighting being focused around junctions only.
To see the full extent of the lights that could be switch off see the interactive map
The Highways Act empowers local authorities to light roads but does not place a duty to do so. They have a duty of care to road users and has an obligation to light obstructions on the highway.
A full review of all 49,000 County Council-owned street lights will now be undertaken. Lights which are no longer required will be removed, and the rest will be assessed to determine the appropriateness of switching them off for part of the night.
The technology required to switch street lights off for part of the night is relatively cheap. If lights are switched off between midnight and 5am, the subsequent savings will pay for the installation costs within 3 years.
The project could eventually see almost two thirds of North Yorkshire County Council's street lights switched off for part of the night when road use is at a minimum. This approach would be considered for car parks, bus stations, industrial estates, cycle routes and footpaths, as well as in residential areas and other minor roads.
Members of the county council's Executive voted last summer in favour of introducing a system which would allow street lights to be turned off during part of the night. But they have stressed that no lights will be affected in areas where road safety, crime, or anti-social behaviour is an issue.
The Council recognises that there may be public concerns about switching off street lights late at night and is committed to a full engagement. Before any changes are made to the street lights, every potential site is being thoroughly assessed.
Comments can be made directly to the County Council Online
County Cllr Geoff Webber, who represents Bilton and Nidd Gorge said:

This is an excellent scheme which will benefit the council taxpayer through reductions in electricity costs and carbon tax. It has cross-party support on the county council and all councillors as well as the emergency services are being consulted on a detailed basis. This is not an issue to be turned into a political football.
County Councillor Gareth Dadd, Executive Member for Highways and Planning Services, has pledged that the consultation process will be central to the delivery of any street lighting savings.
County Councillor Gareth Dadd said:

It is important that the police and local councillors are involved in the assessment process to ensure that only non-essential street lights are removed or switched off for part of the night.
Similar schemes have been introduced by councils in other parts of the UK, including Leicestershire, Gloucestershire, Essex and Buckinghamshire.
The proposals for Bilton and Nidd Gorge are available to view on the county council's website www.northyorks.gov.uk/streetlighting