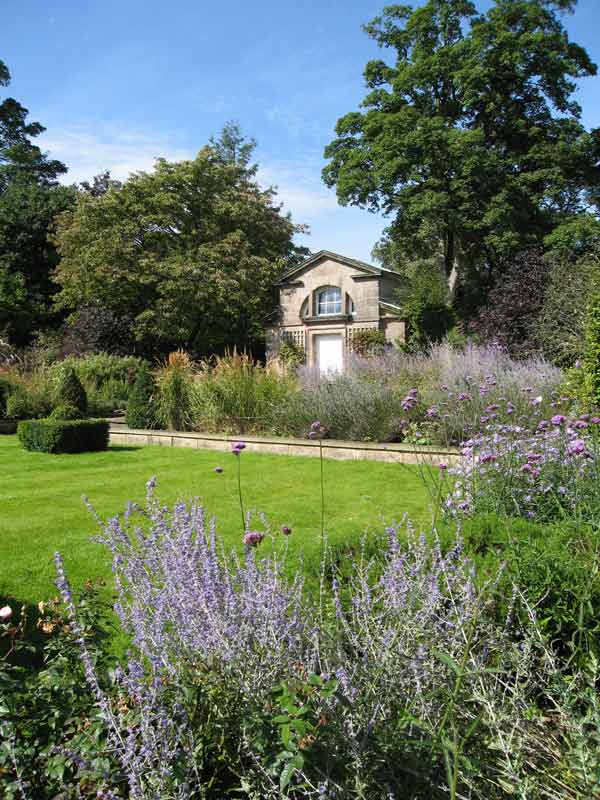 Located between Harrogate and Wetherby, Stockeld Park is opening its garden gates for the first time in 10 years, all to raise money for charity.
For the past 10 years, the private gardens of Stockeld Park have been closed to the public. But that's about to change, as owners Peter and Susie Grant swing back the garden gates for the first time in a decade. On Sunday 17th June, visitors to Stockeld Park will be welcomed into the stunning landscaped grounds that surround the grand Palladian mansion, built by James Paine in 1763. What a treat for Father's Day!
Stockeld Park is a new member of the National Garden Scheme, which through opening up private gardens raises more than £2.5 million each year to nursing, caring and gardening charities.
Susie Grant said:

Peter and I have made tremendous changes to the garden over the last decade and we're delighted to be given the opportunity to share our efforts with the local community and garden enthusiasts alike, whilst supporting some fantastic charitable causes.
Stockeld Park has been in Peter Grant's family for over 150 years. Throughout this time and for generations before, the grounds have been shaped by history; from the pastoral idylls of Eighteenth Century romanticists, the rigid formalities of Victorian aristocracy and the difficult war years, when the main house was sequestered as the local maternity hospital. In more recent years, Peter and Susie's vision for creating a new garden has been realised with both beautiful design and stunning landscaping.
Peter and Susie hope that visitors to Stockeld Park will be delighted by the large English country garden set in 18th Century parkland. To the West, a scented pergola leads to intimate garden rooms enclosed by clipped yew and beech hedges, with soft coloured mixed borders, old roses and climbers. To the East, visitors will be led to a secluded, sunken herb garden.
Garden tours are also available with Nigel Harrison, head gardener at Stockeld Park and BBC York's Saturday Breakfast Show gardening guru. Garden opens 12:30pm – 5pm.
Visiting the private gardens is set to be a once in a decade experience. However, Stockeld Park's beautiful parkland can also be visited from October – January for the Halloween and Christmas Adventures.
Located just off the A661 between Wetherby and Spofforth in 2,000 acres of stunning countryside, Stockeld Park opens again on October 24th to offer visitors a unique blend of fresh air fun adventure, theatre, magical illuminations and unique sculpture. The beautiful Enchanted Forest, real ice skating, Nordic skiing and illuminated maze are all set within the wonderful, ancient woodland. The shop and cafe have been extended and you'll find an amazing new Santa's grotto deep in the forest.
To find out more information about the open garden visit www.ngs.org.uk. For more information about Stockeld Park and our events listings, visit www.stockeldpark.co.uk or call 01937 586101.