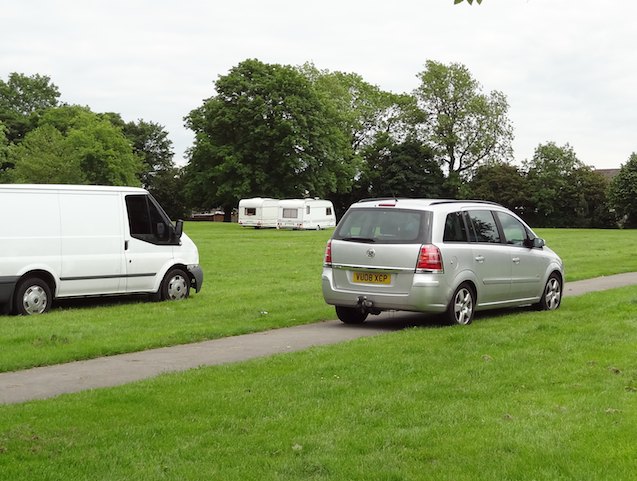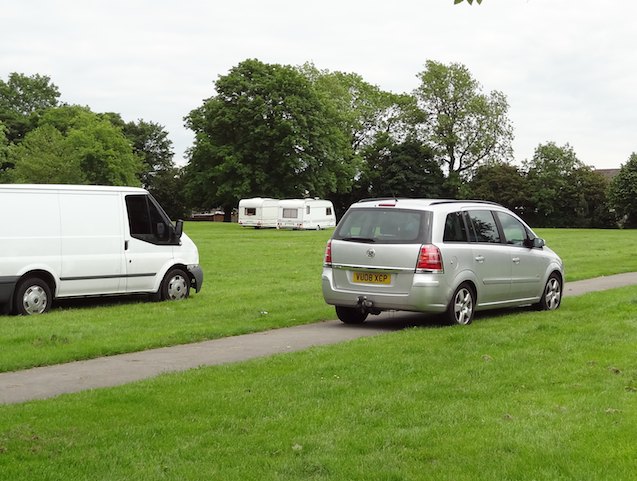 Travellers have returned to the region and  set-up camp on the public playing fields adjacent to St Andrew's Church in the Starbeck area of Harrogate.
Two caravans and two vehicles entered the playing fields today (13 June 2012) before police secured the entrances. Two further caravans then parked in the car park for St Andrew's church.
A spokesperson for Harrogate Borough Council said: 

We have served notices to vacate on the new encampment. If they do not move off we will go to court to get an order for their removal.
Three police vehicles have secured the main entrances to the playing fields and the area is receiving increased level of policing.
Unauthorised camping is not a criminal offence although trespass is a civil offence, giving landowners and local authorities the right to repossess their property using the due process of law.
There are powers to evict unauthorised encampments immediately using police powers as long as there is alternative accommodation available – the provision of any alternative accommodation facility makes any eviction process much more straightforward. Borough Council's no longer have a duty to provide sites for travellers.
The procedure and timetable for eviction from an unauthorised encampment is generally considered case by case and handled by the Traveller Liaison Officer at the Borough Council. If private land is involved then they will advise the landowner on a possible coarse of action.
Typically, the process for eviction through the civil courts is:
The landowner informs the travellers of his/her intention to seek legal help to remove them
The landowner applies for a court hearing date
Travellers are given a minimum 2 days notice of the hearing date
If the encampment is causing significant nuisance then there are powers to move much more quickly. In the recent traveller camp at St James' Business Park in Knaresborough, a court order was made and eviction order granted in a matter of hours.