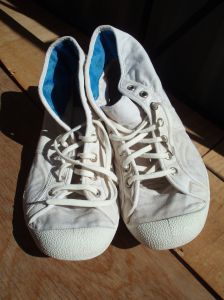 The next in a series of estate walkabouts will take place on 13 June 2012 in Harrogate, Knaresborough and Pateley Bridge.
'Face to Face in Your Neighbourhood' has been developed so that tenants can meet Housing Officers right on their doorstep to discuss issues that are of concern to them.
Councillor Mike Chambers, Harrogate Borough Council's Cabinet Member for Housing, says that the estate walkabouts have been developed by the council's Neighbourhood Services Team but have the support of the Harrogate District Community Safety Partnership.
Councillor Mike Chambers added:

The purpose of the walkabouts is to give tenants the opportunity to raise and discuss issues about their neighbourhood with their local Housing Officers. Council staff will be on hand to identify and deal with problems in a bid to keep the estates clean, tidy and safe.

Many of the issues tenants want to raise include litter, irresponsible dog owners and general anti-social behaviour so the walkabouts will be invaluable in obtaining first-hand information, enabling us to work more closely with for example, the council's Dog Wardens, the Community Safety Partnership and also North Yorkshire Police.
The walkabouts will take place on 13 June 2012 as follows:
Bilton, Harrogate
9.30am meet outside Bilton Housing Office, Albany Avenue – covering Albany Avenue and all adjacent roads across to Woodfield Road, Woodfield Place, Woodfield Drive and Woodfield Square.
Knaresborough Stockwell Estate
9.30am meet at the junction of Stockwell Avenue and Stockwell Drive – covering all of the Stockwell Estate.
10.00am starting at Manor Court Car Park – covering Manor Estate
Pateley Bridge
9.30am meet at Yorkes View House Car Park – covering Nidd Walk/Southlands/Netherdale/The Sidings
11.15 am meet at High Crescent St Mary's – covering St Mary's Estate/Wath Road/Greenwood Avenue.