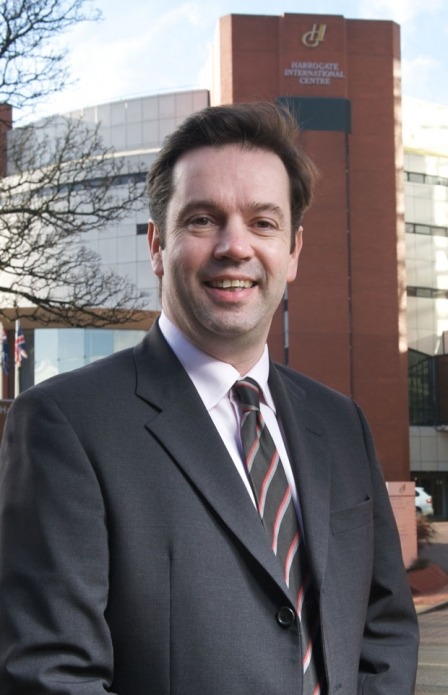 Angus Houston, the Director of Harrogate International Centre (HIC), has announced that he has decided to leave Harrogate International Centre to seek a fresh challenge.
Mr Houston joined Harrogate International Centre in January 2011 at the time when the centre was going through a difficult restructure in order to reduce costs.
Mr Houston said:

I came to Harrogate to support HIC during a difficult trading period. Whilst the centre continues to trade in challenging economic circumstances, I believe that good progress has been made and that now is the right time to move to a fresh challenge.
Wallace Sampson, Chief Executive of Harrogate Borough Council said:

I thank Angus for his support to HIC during his period as Director of the Conference Centre and wish him success in his next challenge.
Simon Kent will be Acting HIC Director from today until further notice.