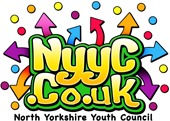 A pioneering scheme to make transport more accessible for young people is being promoted across North Yorkshire after a successful trial in the Craven area last summer.
The "Ride Around for a Pound" scheme was drawn up by North Yorkshire County Council in response to a petition organised by the Craven Youth Council.
The petition was signed by young people who believe that the cost of travelling by public transport reduces their opportunities for visiting friends or for seeking and holding down jobs.
Under the scheme, which ran during August last summer, participating bus operators across Craven offered a flat £1 fare to under-18s to travel anywhere in Craven for the day. Passenger numbers increased as a result, especially among young people, and over 3,000 tickets were sold.
Now the county council, in partnership with the North Yorkshire Youth Council, is hoping to encourage more bus companies around the county to join the scheme.
The provision of affordable and efficient public transport is one of the key campaigns for this year of the UK Youth Parliament which represents youth councils nationally.
Max Dalton,18, county youth councillor for Richmond who is leading the transport campaign said:

In such a large county, getting around is a big issue for young people. It's vital that they can get to school, see friends, and travel to work without breaking the bank. This scheme should allow isolated young people, who can't drive, to pick up the habit of catching the bus,. It should be a boost for bus companies and young people across the county.
County Councillor Chris Metcalfe, Executive Member for Passenger Transport said:

The cost of public transport is an issue for many people with little or no income.

After last year's success in Craven we are hoping that more bus companies in the rest of the county will want to get involved in this scheme which will give young people some welcome relief throughout the busy summer holiday months. By encouraging young people to use public transport bus companies are building up their customer base for the future