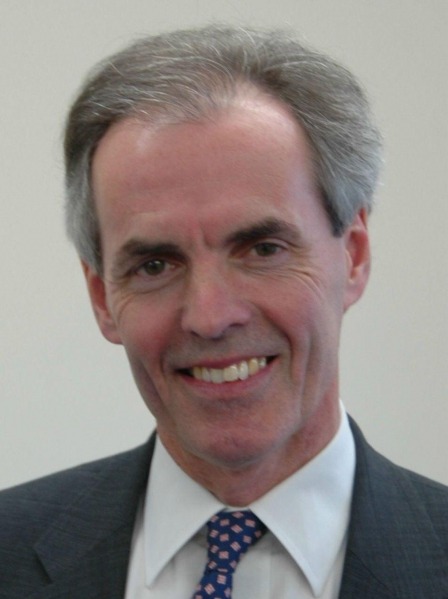 At the Harrogate Borough Council Annual Meeting yesterday evening (21 May 12), Don Mackenzie formally resigned from his position of the leader of Harrogate Borough Council.
Don Mackenzie said:
Mr Mayor, thank you for allowing me to say a few words to members of council, to explain why I will shortly resign from my position as council leader, in spite of having been elected exactly one year ago to serve for four years.

I start by explaining that on 27 February, my Group resolved to introduce a rule, which required the leader of the council to step down from that position should a new Group leader be elected. At our group AGM on 5 May we elected, by the narrowest of majorities, a new leader. I now wish to comply with that rule.

I have very much enjoyed my year in office. It has been a privilege to work closely with our excellent team of officers and with all my council colleagues to deliver most effectively the best services possible for the residents of the Harrogate District. I make special mention of the support I have received from the Chief Executive, Wallace Sampson, and from his team of directors. Members and residents are fortunate indeed to have the services of such a professional team of officers, and we should never forget that.

Mr Mayor, I would also like to thank and pay tribute to my five Cabinet colleagues, who are stepping down with me today.

Caroline Bayliss, whom I appointed as Cabinet Member for Culture a year ago, and who has brought boundless energy, ability and enthusiasm to that role, and who has done a marvellous job in promoting tourism in the district, and in preparing the borough for the Diamond Jubilee.

Nick Brown, who became a Cabinet Member for the first time a year ago in the Public Protection and Rural Affairs portfolio. Nick has gone about his duties with dedication, enthusiasm and gusto, and was instrumental in establishing a rural members group to advise council and the executive on the particular needs of our rural residents, for whom he was a formidable champion.

Jean Butterfield's name is synonymous with the excellent reputation of this council's housing stock, having previously been Cabinet Member for Housing for many years, and having returned to that role a year ago, when she joined my cabinet. Jean has presided over one of the country's best-managed stocks of council homes, and she will be missed.

Richard Cooper had asked to leave the Cabinet and would have handed over to John Ennis had original plans gone ahead. He has always been a tower of strength to me, and he took command of this diverse, complex and very challenging brief like a true professional, making excellent progress with officers on the LDF. With Kathryn Daly, he brought in changes in our Economic Development Unit, making it better equipped to support our local employers, and more sharply focussed on the pressing economic needs of our borough.

And finally Michael Harrison who has been CM for Environment over a number of years, a demanding role, which he has executed at all times with a lightness of touch with belied the great challenges of the brief. Michael brought humour, courage and great skill to his portfolio. The imminent changes in our handling of waste and collection of additional reusable materials like plastics and cardboard, which will markedly increase our rates of recycling, are Michael's lasting legacy.

They are all, to a man and a woman, a very hard act to follow.

Mr Mayor: I confirm that I hereby resign as leader of Harrogate Borough Council.