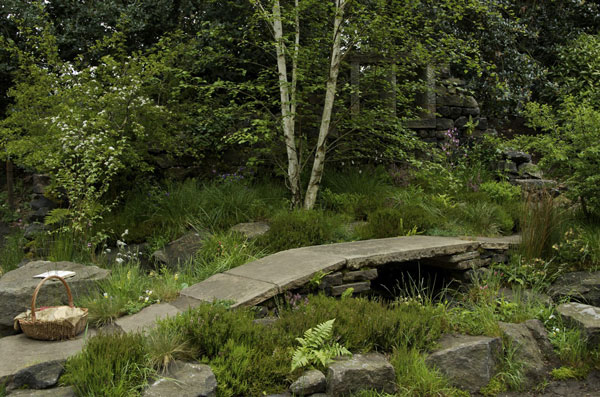 Yorkshire's Brontë Garden has won a gold medal at the RHS Chelsea Flower Show.
The garden from Welcome to Yorkshire celebrates the famous authors and the Yorkshire landscape which they found so inspiring.
Gary Verity, chief executive of tourism agency Welcome to Yorkshire, said:
The garden has had a non-stop stream of admirers since The Chelsea Flower Show opened but this was the ultimate goal, taking gold back to Yorkshire. This is the third time we've entered and we're delighted to be going home with a gold medal for the first time. We hope to convert thousands of well-wishers into tourists over the course of the week.
Tracy Foster, the garden's designer from Leeds who worked closely with the Brontë Parsonage Museum in Haworth throughout the project, said:
My first Chelsea and I get gold, it doesn't get much better than this! I'm so proud of what we have achieved. I hope the high profile medal inspires more people to come to Yorkshire to see for themselves the landscape that brought gold to the garden.
Stone from a Victorian quarry near the Bronte's home in Haworth was included in the garden; it was transported from Dove Stones moor to London to give the garden authenticity.
Tracy Foster added:
The stone is beautiful. We have deliberately not cleaned it so it has aged naturally and it is of the period when the girls would have been walking around the Yorkshire Moors and writing their novels. The stone still has its original lichens and mosses attached which look just perfect in the garden and really give a sense of the beauty and bleakness that epitomise the wonderful moorland landscape.
The Artisan Chelsea garden is based on a particular location, often visited by the sisters, where a bridge now known as The Brontë Bridge crosses a moorland stream. This is now a popular tourist destination, being located on the path to the location widely believed to be a key setting for Emily Brontë's Wuthering Heights, Top Withens.
It features a stream, a clapper bridge and elements of the landscape that are characteristic of the wild and windswept Pennine Moors.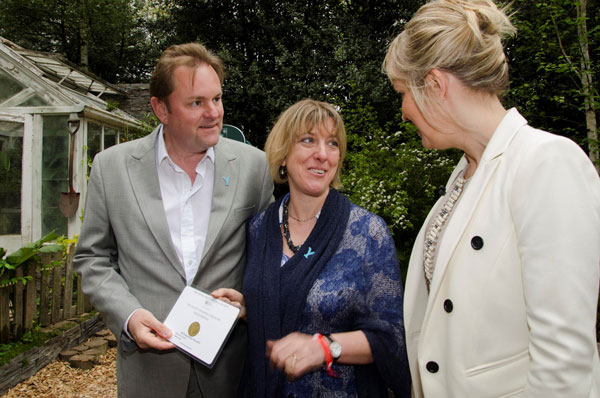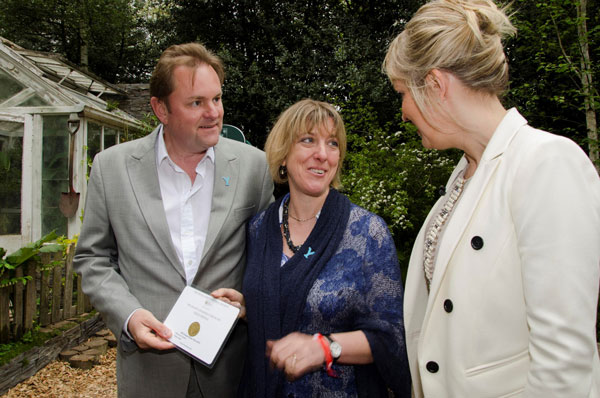 Winning-Gold Gary Verity, Tracy Foster being handed gold from Nicky Chapman
The tourism agency hopes the medal win will raise the profile of gardens in Yorkshire and help attract more visitors.
Welcome to Yorkshire has just unveiled a gardens campaign which highlights some of the best gardens to visit in Yorkshire www.yorkshire.com/gardens