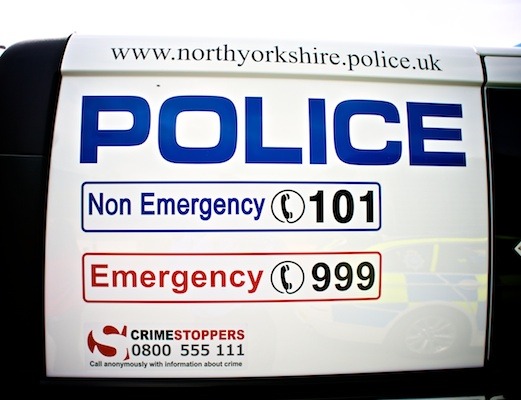 One year on from the discovery of the body of a baby girl in Shipley, Police are renewing their appeal to find her mother as work gets underway to lay the infant to rest.
West Yorkshire Police are today issuing a new appeal to the mother of the baby girl found in a waste management depot in Shipley on May 19, 2011, to come forward to help solve the mystery of her death and identify her.
Officers are now consulting with Her Majesty's Coroner with a view to the infant's remains being released for funeral purposes.
Enquiries to uncover the circumstances of her death and trace her family are continuing.
Remains of the baby girl, who was aged two to three days, were discovered by staff at the Associated Waste Management Depot in Shipley in the early hours of May 19 last year.
Over the past 12 months officers have sent 37,000 letters to homes in Bradford Leeds and surrounding area which supplied waste to the depot to appeal for information.
Painstaking scientific work has now provided officers with a DNA profile of the child and while a matching profile of the mother is not on record, this has proved of assistance so far in furthering the investigation.
It is believed the baby's delivery did not take place in a hospital and a post mortem failed to ascertain a cause of death.
Detective Superintendent Sukhbir Singh of the Homicide and Major Enquiry Team, who is leading the investigation, said:
This has been a painstaking and emotive enquiry for us as detectives over the past 12 months and I want to thank all those who have contacted us with information.

Enquiries very much remain ongoing and I would again urge the child's mother and family to come forward and help us identify her baby girl as she is laid to rest.

We still believe the mother of this baby is from the West Yorkshire area and it is possible she may well be in need of help herself following such a traumatic event.
Det Supt Singh added:
I am aware that many people including staff at the waste management depot have taken an interest in supporting the funeral of the baby.

I thank them for their community spirit in wanting to make sure that this young baby girl who had such a short life is laid to rest with dignity and remembered as she deserves to be.
Anyone with information should contact DS Ian Lawrie at the Homicide and Major Enquiry Team on 01924 334676. The team can also be contacted directly via email at oppegar@westyorkshire.pnn.police.uk. Information can also be given to CrimeStoppers in complete confidence on 0800 555 111.