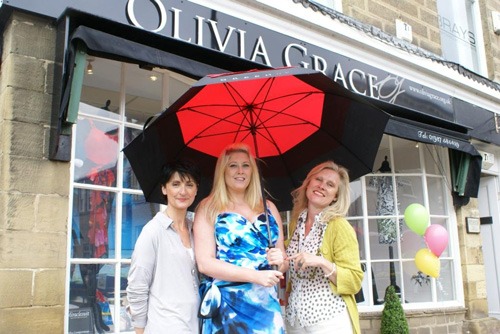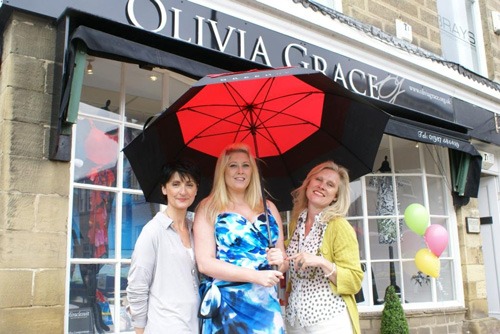 A Wetherby boutique clothes shops brought a splash of Mediterranean sun to the drenched market town earlier this week, when it launched a new swimsuit range.
Despite driving rain, Jackie Abusin – the owner of Olivia Grace, located at 23 Market Place – took to the streets with a swimwear model to promote the new Miraclesuite collection.
Jackie said:
The weather has been so miserable over the last few weeks that we knew we had to do something special to launch this range.

We decided the best way – and the most eye catching – was to have a swimwear model wearing a selection of the costumes, both inside the shop and on the streets of Wetherby.

It certainly caused quite a stir and resulted in plenty of customers coming into the shop to browse, and they were given sound advice by the local Miraclesuit Agent, who had driven up from Nottingham for the event.

Olivia Grace, which was bought by Jackie last December, is one of a selected few in the region stock the world renowned brand from the US, which prides itself on creating a garment that "loses 10lb in 10 seconds!