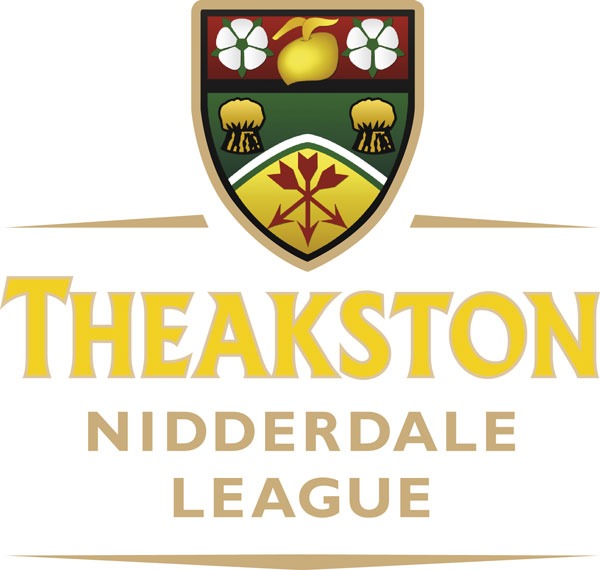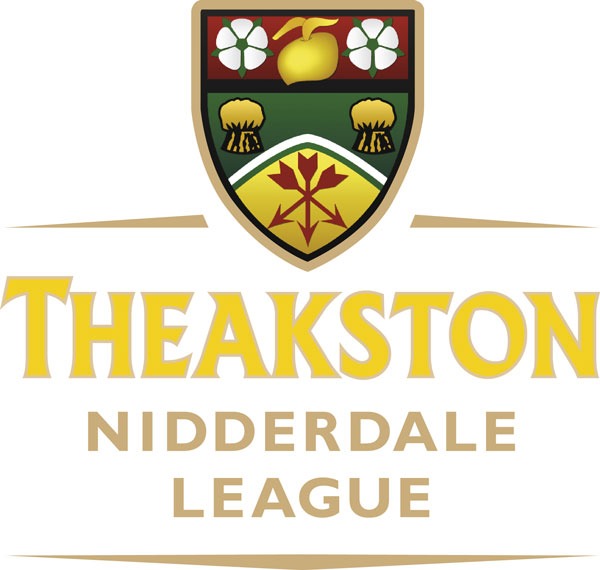 After monsoon conditions throughout much of the League in the last week, the quality of the ground at Goldsborough and nod of the cap to an investment in covers, saw Spofforth beat the home side by 4 wickets to rise to the top of Division One and are the early pace setters in the 2012 season. Would anyone bet against them picking up the Champion's trophy in only their first season in the top flight?
Goldsborough batted first and the new ball partnership of Aussie Ben Nethersole (5-26) and Simon Taylor (4-53) blew away Goldsborough for just 98 all out. Graham Shorter lead the fight with the bat with 27* Low scores are often the most difficult to get and with wickets falling at regular intervals, the visitors ended on 99-6. Pat Gannon (35) top scored. For the home side, Shorter shone with the ball taking 3-22.
Over in the People's Republic of Alne, Blubberhouses pulled off a 3 wicket win. Batting first, Alne made 153-7 with Eddie Myers (65) the stand out batsman. Mark McEneaney (3-28) and Dawood Waqas (2-29) were the chief destroyers with the ball for Blubbs. In reply, Blubberhouses were 55-4 at one stage, Australia Bradley Scott making his mark, taking 5-23. Lee Platts made 35 and John Wilkinson steadied the ship in the middle order but Waqas (9*) and Maclellan (18*) saw Blubberhouses home and 5 points.
Killinghall's young pups under the stewardship of (Swiss) Tony Whittaker couldn't overturn Dacre Banks' first innings total of 150-9. Mohammad Khan top scored with 48 for Dacre. Andy Thompson took 4-20 for Killinghall. 'Hall batted out for a point finishing on 110-9. Waqas Rasheed 3-16 and Alex Clarke 3-31 the pick of the Dacre bowling.
Ouseburn (154-9) are taking their time to get up and running this season, falling short again against a determined Hampsthwaite (169 all out). Taylors Andy (60) and Paul (30) made the runs for 'Thwaite and Australian Matthew Adams took 3-47 for the home side. Ollie Rose replied with 37 for Ouseburn but Ferez Asgar did the damage with the ball taking 6-50.
Burton Leonard registered a win against Helperby. Batting first, Leonard set a total of 158-6. Dan Thirkell (61), John Townsend (38) and Matt Rangeley (34*). Thirkell stole the show in Helperby's innings too taking 4-45 and Liam Ford 3-26 eventually bowling the home side out for 143. Mark Spilman hit 54 not out.
Disappointingly, Bishop Thornton and Pannal were unable to build on their early season form after the weather thwarted attempts at play at Curlew Park.
DIVISION 2
Masham beat Knaresborough Forest by 5 wickets. Knaresborough Forest batted first and posted 138-6 Matt Parker (31) continued his early season "form". Masham passed the post with 139-5 and a fine knock from returning batter Rob Smirthwaite (71*) The man/wolf David Skaith took 5-22 for Forest. Craig Robson, the captain of Knaresborough Forest also completed the Leeds half marathon on Sunday in a time of 2 hours 46 mins running in memory of his Dad, Malcolm and raising funds in aid of the Stroke Unit at Durham Hospital, to allow them to provide excellent care and support for all stroke victims. If you want to support him, go to http://www.justgiving.com/DoingitforMalcolm A cracking effort from the big lad.
A useful 6 point win for Sharow (182-8) with Lance Baptist stealing the show blasting 70 off 29 balls with 8 6's and 4 4's. His 50 came off just 17 balls. He then took 5-20 off 12 overs along side a brilliant debut from Rob Murray (5-57) ensuring a first win of the season! Birstwith were bowled out for 144. Karl Barnes hit 52.
Pateley Bridge welcomed Bolton Abbey to Badger Park and sent them away again after a 9 wicket win. Bolton Abbey were bowled out for 53 thanks to John Thompson 4-23 and Tom Fryer 3-21. Pateley Bridge lost only 1 wicket in their run chase. Captain Michael Eglin (10*) and Thomas Simpson (39*) saw the home side past the post.
The remaining three games Rasklef/ Darley, Studley Royal 2nds/Harrogate Strays and Newby Hall/Ripley were all abandoned due to poor ground conditions.
DIVISION 3
Pannal 2 (6) beat West Tanfield (0) by 8 wickets. West Tanfield 131 (A Ganderton 42 S Abel 37; W Shermer 3-23 J Gardner 3- 36) Pannal 132-2 (R Pitt 74*)
Rainton (5) beat Middleham (1) by 8 runs Rainton 174-8 (S Reed 40 A Addison 55 T Armstrong 40) Middleham 166-9
Burnt Yates (2) drew with Markington (2) – Match Abandoned – No Play
Killinghall 2 (2) drew with Lofthouse & M'moor (2) – Match Abandoned – No Play
DIVISION 4
Bishop Monkton (5) beat Ripon 2 (1) by 37 runs Bishop Monkton 113 (C Hutchinson 37 P Evans 36; M Renton 3-35 N Robson 6-30) Ripon 76 (R Cassels 34; J Hutchinson 4-25 S Evans 4-6)
Burton Leonard 2 (1) lost to Newby Hall 2 (5) by 6 wickets Burton Leonard 168-8 (S Crawshaw 53; J Dunk 5-27) Newby Hall 172-4
North Stainley (1) lost to Scotton (5) by 7 wickets North Stainley 136-9 Scotton 140-3 (T Halliday 33 J Pickles 37)
Thornton Watlass (1) lost to Birstwith 2 (5) by 5 wickets Thornton Watlass 170-8 (S Lumb 68*; C Jones 3-44 J Atkinson 3-30) Birstwith 171-5
Staveley (2) drew with Masham 2 (2) – Match Abandoned – No Play
Thornton-le-Moor (2) drew with Pannal Ash (2) – Match Abandoned – No Play
DIVISION 5
Harrogate 4 (5) beat Alne 2 (1) by 3 wickets Alne 71-4 Harrogate 73-7 (J Dodgson 5-7)
Ripley 2 (1) lost to South Kilvington (5) by 4 wickets Ripley 118-7 (R Miller 45; J Thompson 3-36) South Kilvington 124-6 (D Cole 36 R Windross 34)
Sharow 2 (1) lost to Studley Royal 3 (5) by 4 wickets Sharow 117-7 (R Ezard 49)
Studley Royal 118-6 (R Grime 41 A Huetson 36; A Marston 3-22)
Crakehall (2) drew with Pateley Bridge 2 (2) – Match Abandoned – No Play
Pannal 3 (2) drew with Boroughbridge (2) – Match Abandoned – No Play
Spofforth 2 (2) drew with Goldsborough 2 (2) – Match Abandoned – No Play
DIVISION 6
Blubberhouses 2nds (6) beat Glasshouses (0) by 8 wickets Glasshouses 41 (T Hendry 3-2) Blubberhouses 45-2 After losing the toss and being inserted, Glasshouses found out that John Fraser was not just a decent bowler on a dry deck, but he was ridiculous on a wet one. Thoroughly enjoyable battle between the two openers and Mr Fraser was inevitably broken by a run out! Was it the skippers fault sending him back? Was it Phil Alcock's fault calling for it? Who knows, either way it ended up with Phil slipping and not getting back to his ground. This brought Michael Shepherd to the crease. He quickly got in his stride, thrashing a few boundaries. However, he went after one too many, and Collett, picked up his lone victim. 2 down and this brought in Johnny Murray, who hit a flat 6 but also fell fowl to getting greedy with Fraser's bowling. While watching this unfold, Captain Ted Holmes saw off Fraser and found Hendry coming on to bowl. He bowled with flight and guile to pick up sensational figures of 3-2 off 7 overs, however he probably would admit the long hop that got captain Ted out was his worst ball of the day.
After seeing all the terrors of the opening overs out, getting out in such a fashion ingested Captain Ted to rearrange his kit with his bat when returning to the pavilion. With the core of the Glasshouses batting line-up gone cheaply the rest went with it. Credit must go to Robbie Wilson for some excellent striking through the cover areas. After an excellent tea, the Blubberhouses' batsmen set to the Glasshouses bowling with aggressive panache. Some agricultural stuff was broken early with a brace from the always consistent Amy Burton (2-8). However there was no shock result on the cards and Blubberhouses went through comfortable winners.
Elsewhere,
Bolton Abbey 2 (6) beat Bishop Thornton 2 (0) by 1 wicket Bishop Thornton 129 Bolton Abbey 132-9 (R Mayo 64*; S Brennand 4-37)
Knaresborough Frs 2 (5) beat Rainton 2 (1) by 9 wickets Rainton 148-6 (A Boddy 63*) Knaresborough Frs 151-1 (R Dickinson 54* M Clapperton 71*)
Darley 2 (2) drew with Raskelf 2 (2) – Match Abandoned – No Play
Spennithorne & H. (2) drew with Helperby 2 (2) – Match Abandoned – No Play
Wath & Melmerby (2) drew with Northallerton Wlvs (2) – Match Abandoned – No Play
DIVISION 7
Arthington (0) lost to Dacre Banks 2 (6) by 50 runs Dacre Banks 184-5 (S Wyss 83*) Arthington 134 (J Nash 34; J Knocker 6-20)
Studley Royal 4 (5) beat Newton-le-Willows (1) by 2 wickets Newton-le-Willows 81-9 (L Evans 3-15) Studley Royal 82-8 (W Whitford 31; J McGregor 4-23)
Marton-cum-Grafton (0) lost to Pannal 4 (6) by 6 wickets Marton-cum-Grafton 74 (Z Berrill 3-5) Pannal 75-4 The young Pannal 4th XI stormed to its first victory of the year with a 6 wicket win over Marton-cum-Grafton. Having won what proved to be a good toss, Pannal bowled with discipline to dismiss Marton for 74. In a side with 7 players aged 16 and under, the youngest member of the team, 13 year old Zac Berrill was the pick of the bowlers with figures of 6.1 overs, 4 maidens, 3 for 5. Anchored by a stoical 27 from James Barrett, and backed up by some fine strokeplay from the youngsters, Pannal made the 75 required in under 22 overs to clinch the 6 points.
Ripley 3 (2) drew with Little Ribston (2) – Match Abandoned – No Play
Sessay 3 (2) drew with Birstwith 3 (2) – Match Abandoned – No Play
DIVISION 8
Hampsthwaite 3 (6) beat Staveley 2 (0) by 8 wickets Staveley 55 (M Beeley 4-1) Hampsthwaite 59-2 Great all-round bowling performance from Hampsthwaite, reducing Staveley from 34-0 to 55 all out. Highlight was Max Beeley with 4 wickets for 1 run in 3 overs. Only John Wilson (22) reached double figures for Staveley. Hamps knocked off the runs in the 10th over, with an aggressive 29no from Mark Hovell being the highlight. Did well to get a game on considering the weather we had before the game, and played in the right spirit with good contributions from the juniors on both teams.
In the other games in the division,
Killinghall 3 (5) beat Burnt Yates 2 (1) by 4 wickets Burnt Yates 195-5 (D Taylor 32 S Brockhill 45*) Killinghall 196-6 (M Morrell 99*: A Seeber 3-22)
Middleham 2 (5) beat Newby Hall 3 (0) by 130 runs Middleham 225-4 (P Smith 109* S Guy 46) Newby Hall 95-8 (L Hughes 72*; K Smith 4-34)
Ripon 3 (1) lost to Knaresborough Frs 3 (5) by 25 runs Knaresborough Frs 122-6 (J Brad 47; A Stainton 3-34) Ripon 97-8
Helperby 3 (2) drew with Burton Leonard 3 (2) – Match Abandoned – No Play
Scotton 2 (2) drew with North Stainley 2 (2) – Match Abandoned – No Play
DIVISION 9
Galphay & Winksley 2 (5) beat Knaresbsorough Forest 3 (1)
Thirsk 3 (2) drew with Sharow 3 (2) – Match Abandoned – No play