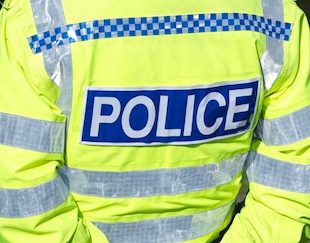 North Yorkshire Police were called at around 2pm on Tuesday 8 May 2012 after reports of a road traffic collision on Knaresborough Road, Harrogate.
The collision involving a red Renault Clio and a black Piaggio scooter occurred outside Harrogate District Hospital.
The rider of the scooter, a 20-year-old local man, suffered an injury to his foot in the collision.
The police advice is to avoid the area while  the motorcycle is recovered.
Traffic is moving on Knaresborough Road, but there is congestion reported and on the Skipton Road as a knock on effect (as of 14:48)