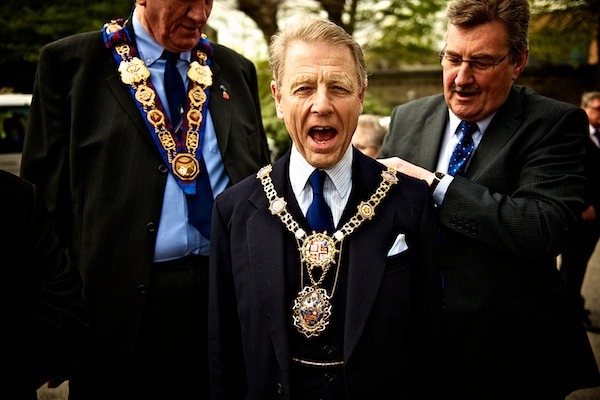 Edward Fox has today (7 May 2012) unveiled  a plaque at Grove House in Harrogate, honouring its history and heritage.
Edward Fox is a descendent of  Samson Fox (11 July 1838 – 24 October 1903) who was a British engineer, industrialist, and philanthropist.
Samson Fox Fox bought and extended Grove House in Harrogate and became a benefactor to the local community. Fox provided Harrogate with its first steam Fire Engine, built the Grove Road School opposite Grove House and funded the Royal Hall. He also provided affordable social housing and constructed a "water gas" plant to provide the main street of Harrogate with some of the earliest street lighting. He became Mayor of Harrogate for three successive years (1890–92), a record never equalled since.
Edward Fox trained at RADA and comes from a family of actors including his spouse Joanna David, daughter Emilia Fox and son Freddie Fox. Edward is known for many films including The day of the jackal, A bridge too far and Gandhi. The family had a sell out show last night (6 May 2012) at the Royal Hall called Saints and Sinners.
The unveiling was attended by the Andrew Jones MP, Leader of of Harrogate Council, Don Mackenzie, The Mayor of Harrogate, Les Ellington, Mayoress of Harrogate and many other guests from the Royal Antediluvian Order of Buffaloes.
The Royal Antediluvian Order of Buffaloes (RAOB) under the Grand Lodge of England has been in the community since 1822. History has shown that the organisation has taken on several guises. For example, during the First World War it provided ambulances and crews to the front line.
It also took on running of orphanages and convalescent homes. After the Second World War and with the advent of the National Health Service with cradle to grave care there was no longer a need for Orphanages – so it carried on running Convalescence Homes.
Over many years it has provided much tangible assistance to its members and to many external charities that benefit from various fundraisers held at the Lodge.
Malcolm Neesam is holding an illustrated talk on Samson Fox  at Harrogate Theatre – 12 May 2011 – 11am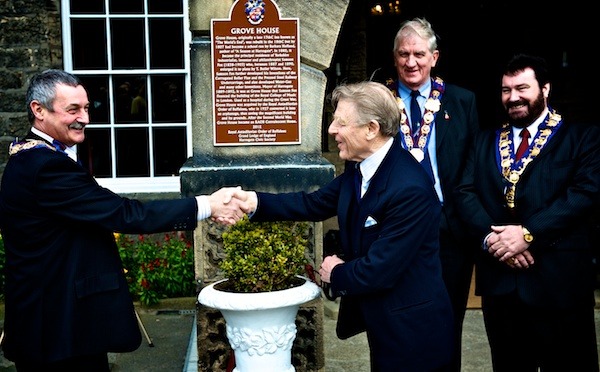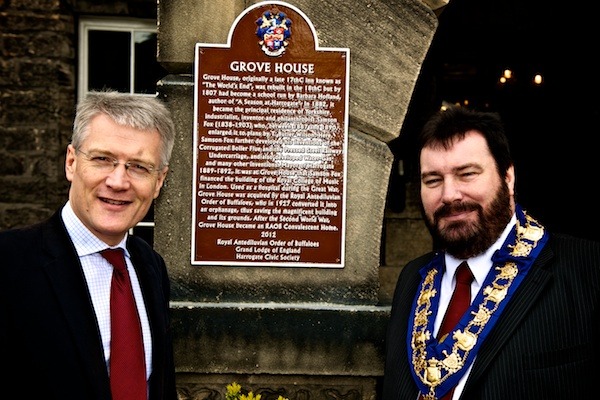 Photography www.timothycook.co.uk