The Spring Flower 2012 in Harrogate was treated to sunshine today – 27 April 2012.
Top show garden honours at this year's Harrogate Spring Flower Show went to the North Yorkshire partnership of Mark Hanlon, New Leaf Landscapes, and dry stone wall craftsman, Keith Ledger.
Their beautiful garden, Practical Tranquillity, won a prestigious Premier Gold award in this year's competition, sponsored by Abbots Green Luxury Lodge Living and Prestige Park & Leisure Homes.
The garden combines classical ingredients with contemporary design and includes vegetable planting to provide a productive element. A key feature is the curved dry stone bench seat constructed from blue grey flint. The blue, purple, white and silver planting combines with the sound of trickling water from the Copper Cup water feature to create a sense of calm.
Four of the 2012 Show Gardens won Gold awards, one Silver Gilt and one Silver. The results were as follows:
PREMIER GOLD
Practical tranquillity – combining classical ingredients with contemporary design and vegetable planting to provide a productive garden within an attractive backdrop of calming colours and trickling water. Created by New Leaf Landscapes and Keith Ledger, both based near Thirsk, North Yorkshire.
GOLD
The writer's pad – a pocket-sized garden designed as a relaxing and peaceful retreat for the author to be inspired to create award-winning literary works. Created by Lee Bestall, of Sheffield-based Inspired Garden Design.
Glass and grass – designed to help a busy GP unwind, her garden looks beautiful, feels comfortable and combines traditional structure with some modern twists. Created by Sally Tierney, Yorkshire Garden Designer, York.
Contemporary heart – a contemporary garden for the modern home, providing outdoor living space to entertain, lounge and relax among beautifully planted borders. Created by PWP Landscape, Leeds.
Shhh... allowing people and wildlife to relax in a peaceful environment, while absorbing the colours, shapes, smells and feelings aroused by the garden. Created by students from Askham Bryan College, York.
SILVER GILT
a la vollete – illustrating just how easy it is to make a small garden paradise for birds, plus an outdoor space to be enjoyed by the whole family. Created by Wood Landscapes, based between Leeds and Bradford, West Yorkshire.
SILVER
Sticky back plastic and stamps – a sustainable, easy to maintain, family-friendly garden, incorporating edible plants and recycled materials – with a splash of Blue Peter! Created by Horticap, a Harrogate-based centre for adult learning.
Seven themed show gardens offer a range of inspirational ideas for visitors. Also on display this year is a special feature created by Harrogate Borough Council. Complete with swimming pool, diver and winners' podium, the carpet bedding scheme has been designed to mirror sporting themes throughout the council's 2012 planting schemes.
The outdoor show gardens were launched last year to celebrate the centenary of the North of England Horticultural Society, a leading gardening charity and organisers of the Harrogate Flower Shows. The spring and autumn shows are now the UK's biggest independent gardening events, attracting nearly 100,000 visitors and 1,000 exhibitors a year.
Martin Fish, Show Director for Harrogate Flower Shows, said:
The standard of the gardens has been fantastic this year. The designers and their teams have done a tremendous job and we hope our visitors will not only enjoy the gardens, but will also take away lots of ideas and inspiration for their gardens at home.
Over 100 leading plant nurseries from across the UK are attending the Spring Show, many taking part in the awards competition to find the most innovative display on the theme 'A famous garden'.
Best in Show went to Edrom Nursery, from Eyemouth, Berwickshire, with a fabulous display of unusual woodland and alpine plants. There were 22 Premier Gold awards, 30 Gold, 28 Silver Gilt, 12 Silver and 4 Bronze.
New for 2012 is a series of hands-on demonstrations to encourage show visitors to 'Have a Go' at a range of gardening skills. Students from Askham Bryan College Harrogate Centre will be inviting people to roll up their sleeves and have a go at laying turf, planting a garden border, building an area of block paving or learning how to create a traditional Yorkshire dry stone wall.
There will also be expert advice from the Garden Roadshow team and Kitchen Garden Live is back with a range of talks each day on growing fruit and veg at home.
The show continues on the Yorkshire Showground until Sunday 29 April 2012.
Further images on our Facebook Page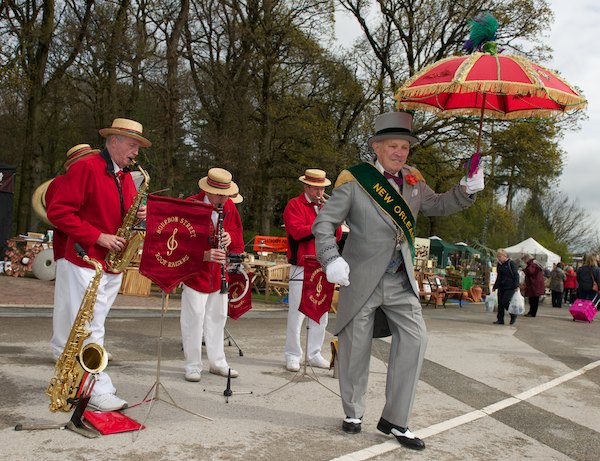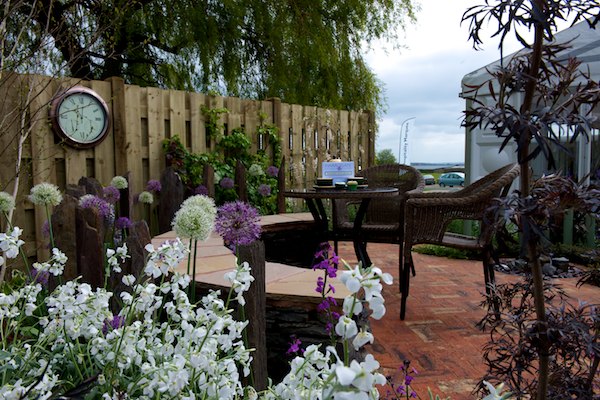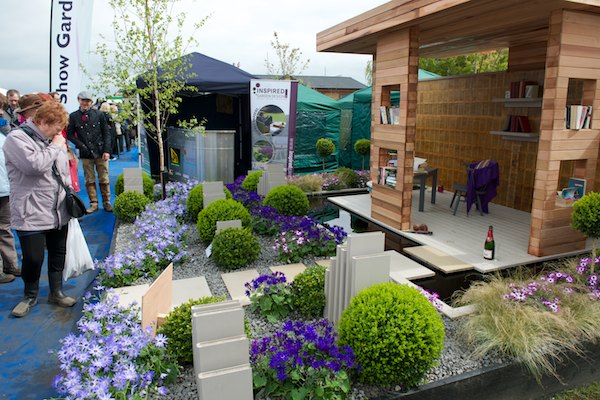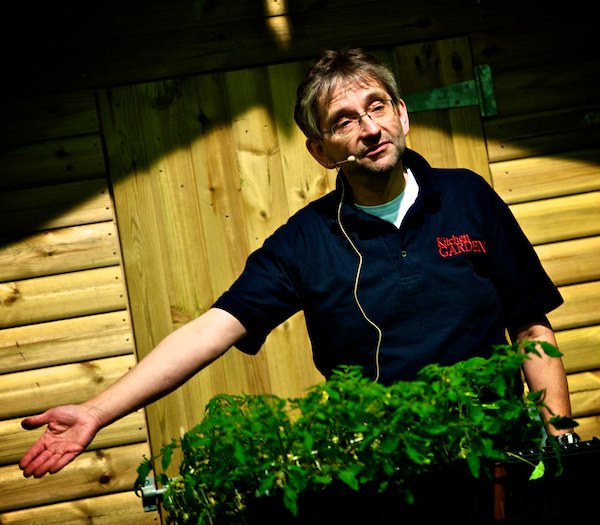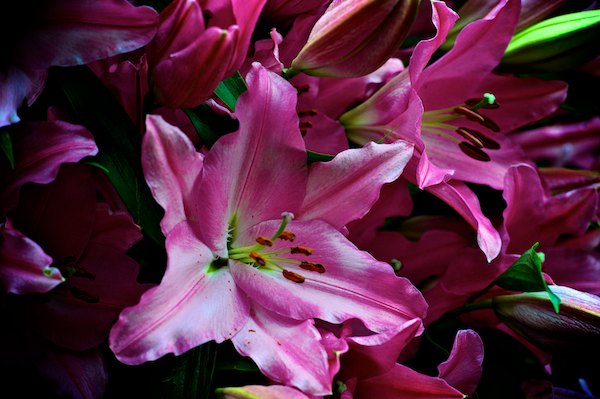 Photographs www.timothycook.co.uk