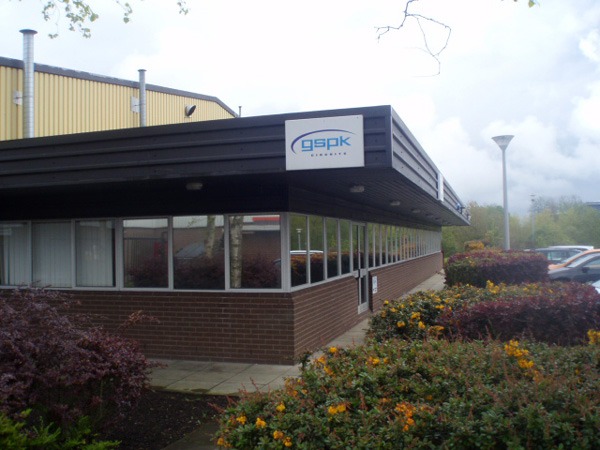 Established Knaresborough company GSPK Circuits Ltd, has been awarded the Queen's Award – one of the most prestigious national business awards available. Those receiving this Award are chosen by the Queen and her Select Committee – GSPK Circuits, part of the Tappenden Group of Companies, have been recognised for their outstanding development in International Trade.
Local MP Andrew Jones got the opportunity to highlight the success of local business GSPK Circuits, part of the TCL Group of companies, in Prime Minister's Questions yesterday.  The company, based in Knaresborough with premises in Boroughbridge, the South of England and five international locations supplies the global electronics industry with printed circuits boards.
Mr Jones – called by the Speaker to ask the Prime Minister a question on business and exporting – chose to recognise the company's recent success in winning the Queens Award for Enterprise.
Mr Jones asked the Prime Minister:
Over the last two years UK exports have grown by 23 per cent with faster growth to the BRIT countries . Will My Right Honourable Friend join me in congratulating 151 winners of the Queens Award for Enterprise this week for their success in international trade particularly GSPK Circuits – a company in Knaresborough and Boroughbridge in my constituency.
The Prime Minister, David Cameron, responded: 
I certainly join him in congratulating this business for its exporting performance.  When we look at some of the fastest growing markets in the world our export performance compared with 2009 in some of those markets is up by as much 60 per cent.  As well as those markets we also have to remember our old friends – we still export more to Ireland than to Brazil, India and China combined.   So we need to expand our existing markets, but it is far harder work to get into the fast-growing markets of the world.
Commenting on his question Mr Jones said:
In difficult times a lot of British companies are making significant progress in selling British goods across the world.  GSPK Circuits is a really good example of this and I felt it right that – particularly from an area not traditionally associated with manufacturing – the Prime Minster should hear that good news.
Steve Lloyd, Managing Director of GSPK Circuits acknowledges the significance of this Award:
We are honoured and justifiably proud to be chosen for this Award – the support of our loyal customer base has propelled us forward to this outstanding achievement. The competition was fierce but the unerring dedication of our staff, many of whom have been with us for over 20 years, has gained us the reputation within our industry for quality and expertise.

The increased prestige and kudos that accompanies this Award further secures our Group as a force to be reckoned with and heralds an exciting and successful future for us.
GSPK Circuits adopts a multi-facetted strategy that focuses on customer retention with pro-active new market development. This approach has been rewarded with substantial overall growth in export earnings over the last three years. Their growing contact with influential, international companies brings the opportunity of new business liaisons to the local area and further extends their ability to support the local community in terms of jobs opportunities in the UK and internationally.