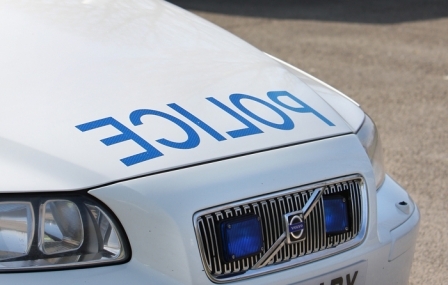 During a special operation by the North Yorkshire Police, seven arrests have been made and 32 vehicles seized. This is since launching a new operation to crackdown on travelling criminals and cross-border crime.
Operation Vanguard was launched at the end of March and officers have been patrolling the main routes into and through the county to catch and deter criminals coming into North Yorkshire and the City of York to commit crime.
Officers have also searched 14 suspect vehicles and gathered some valuable intelligence which will help them in their efforts to keep the county's borders safe.
Police are using the intelligence to put specialist resources in the right places at the right to times, giving them a better chance of catching criminals as they enter the county.
Chief Inspector Nick Hunter, Deputy Head of North Yorkshire Police's Specialist Operations Unit, said:
The operation has got off to a very positive start and we are already starting to make our presence felt on the roads of North Yorkshire and the City of York.

Importantly we have managed to gather some vital intelligence which will stand us in good stead as the operation progresses.

The message to criminals is clear: we are watching our borders, we are building up a picture, we know who is coming and going, when they are coming and going and what vehicles they are using.

In the first two weeks of the operation we have already seized a large number of vehicles and made arrests. That will continue until travelling criminals realise that if they come to North Yorkshire eventually they will get caught.
Officers are patrolling the county's borders day and night using ANPR cameras, Firearms Units and specialist roads policing teams to deter travelling criminals and keep tabs on them should they target North Yorkshire.
Operation Vanguard arrests
At around 2pm on Tuesday 3 April 2012, officers from the Operation Vanguard team were patrolling the A59 at Green Hammerton when they stopped a green Toyota Avensis.
Police searched the vehicle and found around £2,000 worth of toiletries in the boot. It is believed that the majority of the goods were stolen from Morrisons in Harrogate.
The five occupants of the vehicle, three men aged 18, 24 and 32, and two women aged 25 and 29 all from Leicester were arrested on suspicion of going equipped for theft.
They have been released on police bail as enquiries continue.
At around 4pm on Thursday 5 April 2012, officers stop checked a Silver Toyota Corolla on the A162 at Brotherton.
During a search of the vehicle, police found £1,200 in cash. The driver, a 35-year-old man from Sheffield was arrested on suspicion of money laundering under the Proceeds of Crime Act.
He has been released on police bail as enquires continue.
A 23-year-old man from Knaresborough has been charged with driving while disqualified and driving without insurance after officers stopped the Red Honda Accord he was driving on the A59 near Allerton Park.
He was arrested at around 3.35pm on Tuesday 10 April 2012.
He is due to appear at Harrogate Magistrates' Court on Tuesday 1 May 2012.