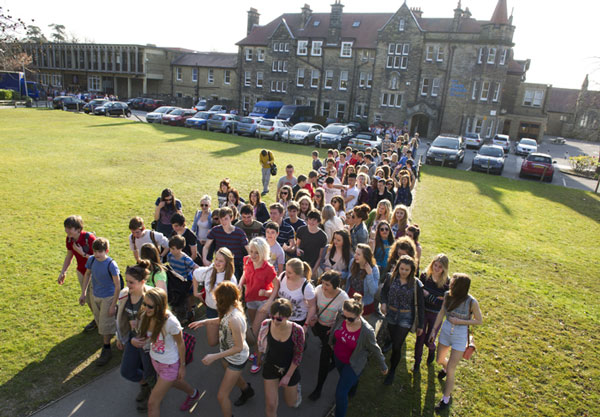 In glorious sunshine, one thousand, four hundred St John Fisher Catholic High School students took to the roads around Harrogate on 29th March to raise money for the school's brand new fitness suite. The purpose-built facility, which is expected to cost in the region of £35K, will include two dedicated GCSE and A level PE and Sports Science classrooms and a fully equipped fitness suite that can be used by all students.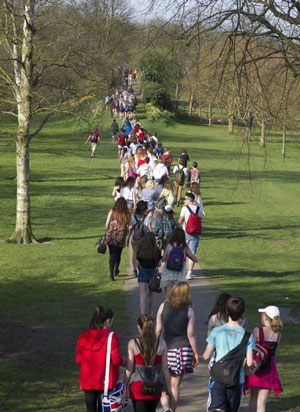 Organisers, Mrs Crichton and Mrs Nightingale said:
The aim of the day was to have a great community experience, but also to raise money to enhance our sports offering.

The mezzanine floor in the sports hall, which was used only for table tennis and storage, is being transformed into a top classsports facility that everyone can enjoy. The building work is now complete and is awaiting the installation of new equipment.

St John Fisher has a tremendous reputation for success in sports, with football, gymnastic, athletic, cricket and racket sports teamsconsistently achieving high levels in regional and national competitions. Building a fitness suite reflects our commitment to providing a holistic and stimulating education; empowering students with the opportunity to progress academically, physically and spiritually.
It is hoped that the sponsored walk will raise half the required revenue. The St John Fisher Association will finance the remainder of the build. The school is hoping for additional sponsorship from local companies and sports equipment manufacturers. Anyone who can help out should contact Mrs Crichton or Mrs Nightingale on 01423 881056 or office@sjfchs.org.uk