A CHARITY based in Harrogate and Ripon has crowned its latest fund-raising campaign by marking the forthcoming Diamond Jubilee in an unusual way.
Every Easter, the Carers Resource team up with Cadbury's to knit Easter chick covers for the chocolate giant's famed crème eggs.
This year, a team of volunteers knitted 1,500 covers – raising a 'cracking' amount of money to help fund the support and advice it offers to the district's growing number of carers.
More than 20 knitters and decorators supported the initiative – with two carers teaming up their needles to create 300 covers between them.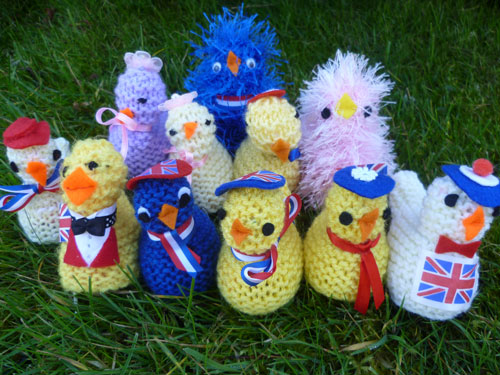 Many of the chicks were given a patriotic theme to mark the Queen's upcoming Diamond Jubilee and the London 2012 Olympics later this summer.
And the Royal fever sweeping the towns helped the charity sell all 1,500 covers through its network of partners in double-quick time.
The Carers' Resource has helped more than 12,000 of Yorkshire's growing number of unpaid carers since launching 15 years ago. Its Events and Fund-raising Coordinator, Anne Wells, said:
This year's 'red, white and blue' theme has added a colourful and fun dimension. We are very grateful to all those supporters who have been knitting furiously over the last few months to make – and sell – so many chick covers.