Harrogate's Rudding Park Hotel, Spa & Golf has been named as a finalist in the 'Hotel of the Year' category of the nationwide VisitEngland Awards for Excellence 2012.
These prestigious awards take place on 22 May 2012 and Rudding Park will be guaranteed to receive a Gold, Silver, Bronze or Highly Commended Award.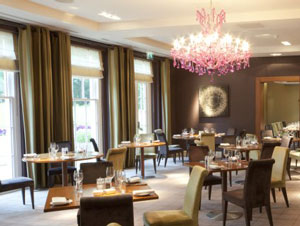 James Berresford, VisitEngland's Chief Executive said:
I would like to congratulate Rudding Park. This is no small achievement in a year when we have received a record number of submissions. The quality of submissions this year has been outstanding and Rudding Park can justifiably take credit and pride in earning a top five place in their category in England.
Peter Banks, Managing Director of Rudding Park, said:
Being named as a finalist for such a prestigious award is a testament to every member of our team. We strive to provide the utmost in value to our guests through the highest standards of service and constant development of our facilities including the recent additions of 48 new bedrooms, The Spa and the 14 seat cinema.
Over the years, numerous special guests have stayed at Rudding Park including Bill Clinton, George Bush Snr, Mikhail Gorbachev, Archbishop Desmond Tutu and John Cleese.