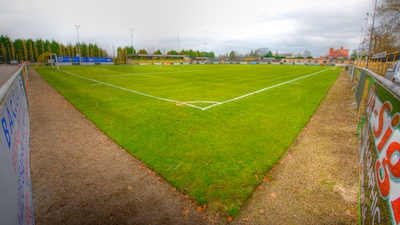 Harrogate Town slipped perilously close to the relegation positions with a 0-2 defeat against play off contenders Worcester City.
Matt Bloomer was the latest addition to Town's lengthy injury list, but on the plus side Adam Nowakowski and Michael Brough both started on the bench.
An entertaining first half saw Town make a positive start with Paul Brayson not quite able to take advantage of a short back pass and City's Rob Elvins clearing Alan White's header off the line.
City countered strongly and White was soon in action at the other end with a timely tackle to rob Danny Carey-Bertram.
The impressive Matt Birley dispatched Dwayne Samuels down the right and his cross found Danny Edwards unmarked but he pulled his shot well wide.
It was Town's turn to threaten and Rob Youhill headed a Craig Radcliffe centre wide, before Alex Meechan forced James Dormand into a diving save.
On thirtyfive minutes Worcester won their first corner and Elvins rose above the home defence to head in Edwards kick.
Town,with Nowakowski, who had replaced Chib Chilaka prominent,started the second half brightly.
Dormand saved twice from Brayson and Nowakowski headed Mark Cook's long free kick wide,before volleying over the bar as Town sought an equaliser.
Worcester were catching Town on the break and a Cruyff turn by Samuels set up sub Phil Green who shot wide.
Unfortunately for Town, as the game entered stoppage time Mike Symons made ground down the left and his low cross was turned in at the far post by the unmarked Green.
Town 1 Cook 2 Picton 3 Radcliffe 4 Bolland (c) 5 Pell 6 White 7 Youhill 8 Platt 9 Brayson 10 Chilaka 11 Meechan
Subs 14 Dean 15 Brough (rep Meechan 79) 16 Nowakowski (rep Chilaka 19) 17 Elam 18 Emmett (rep Youhill 68)
Bookings Picton.