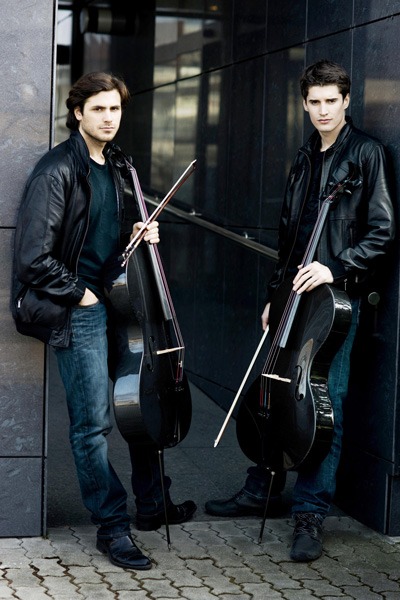 Elton John, one of the world's most successful artists, has announced that the talented instrumentalists, 2CELLOS will join him for his live show at the Great Yorkshire Showground in June.
The concert takes place in the showground's Main Ring on Bank Holiday Tuesday 5 June and 2CELLOS will open the show.
The classically trained musicians, Luka Sulic and Stjepan Hauser have performed together since January last year and in that time have become internet sensations, with a major record deal and a management contract. It was last summer that the duo first joined Elton John and his band on their world tour.
Heather Parry, Deputy Chief Executive of the Yorkshire Agricultural Society said:
We are very much looking forward to hosting our first major pop concert and this announcement just underlines what a superb evening it will be.
The Society owns the Great Yorkshire Showground where events take place every day of the year, except Christmas Day.
As one of the most successful live artists, Elton's spectacular stage shows present two hours of hits from his back catalogue including classics such as "Bennie and the Jets", "Crocodile Rock" and "Your Song." Immediately prior to performing at Harrogate he will be taking part in The Queen's Diamond Jubilee Concert at Buckingham Palace.