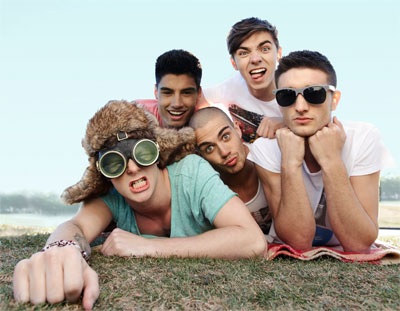 The Wanted have announced details of a new UK show at Ripley Castle, near to Harrogate in North Yorkshire on 15 July 2012.
The boy band will  be performing at the year's V Festival and are currently coming towards the end of their UK arena tour.
They have released 5 singles – 'All Time Low', 'Heart Vacancy', 'Lose My Mind', 'Gold Forever' and 'Glad You Came'). Two of their singles made Number 1 in the UK Singles Chart – 'All Time Low' and 'Glad You Came'.
Their debut album 'The Wanted' also went to Number 4 on the UK Album Chart.
Their fourth single 'Gold Forever' was the first single to be released from the band's second album and was released in aid of Comic Relief.
They are currently sitting at number 4 in the American Billboard charts with the single 'Glad you came'
Tickets are £31.50 and available now.
To buy tickets online