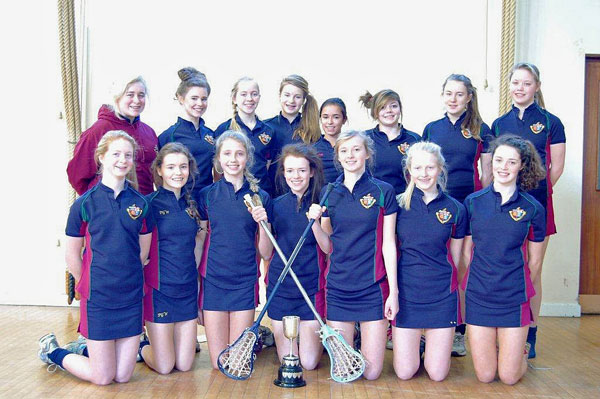 Talented lacrosse players from Harrogate Ladies' College were recently crowned North Schools Lacrosse Champions.
The U15 team played matches at Queen Margaret's in York, where they remained almost unbeaten throughout the day, with just one narrow defeat to a guest team from Shropshire.
The young sportswomen demonstrated excellent technique and team work beating Bolton rivals 7 – 1, Withington 5 – 0, Queen Margaret's B team 8 – 0 and Queen Margaret's A team 3 – 0, in a series of intense games.
Nicky Butters, HLC's Director of Physical Education, said:
Taking the title as North Schools Lacrosse Champions is a great achievement for HLC. I feel very proud as the girls have worked so hard throughout the season in preparation for this tournament and they now head-off to Heathrow, where they will compete in the National Schools Tournament.
A member of the U15 team said:
It's so exciting to be the 2012 North Schools Lacrosse Champions. I love being part of the team and look forward to our next tournament in London.